THIS IS AN ARCHIVE OF EVERYTHING KIOSK HAS COLLECTED. TO MEET THE DIGITAL, WE HAVE A PHYSICAL, CURRENTLY IN STORAGE IN NEW YORK. NOTHING YOU SEE HERE IS FOR SALE. PLEASE USE AS A REFERENCE AND AN INSPIRATION AND PLEASE WRITE US IF YOU HAVE ANY QUESTIONS OR INFORMATION TO SHARE.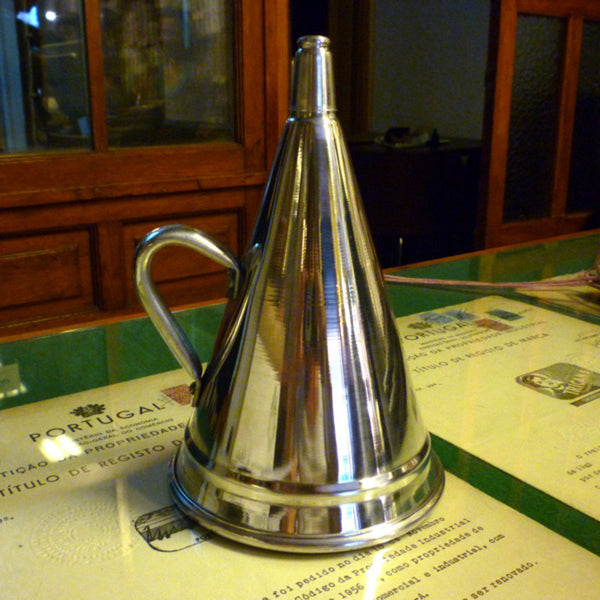 Olive Oil Dispenser
7" x 6" x 5", .5 liters
Aluminum
PORTUGAL
Traditional Portuguese object for olive oil in the shape of an oil can. As basic as you can imagine. The top pops on and off. If you don't own a funnel to fill this with,please buy ours. This is one of those objects that goes beyond words; if I need to explain "Why" then don't buy it. It's so beautiful I think I am going to cry, or wait, maybe that's coming from a lack of sleep.