THIS IS AN ARCHIVE OF EVERYTHING KIOSK HAS COLLECTED. TO MEET THE DIGITAL, WE HAVE A PHYSICAL, CURRENTLY IN STORAGE IN NEW YORK. NOTHING YOU SEE HERE IS FOR SALE. PLEASE USE AS A REFERENCE AND AN INSPIRATION AND PLEASE WRITE US IF YOU HAVE ANY QUESTIONS OR INFORMATION TO SHARE.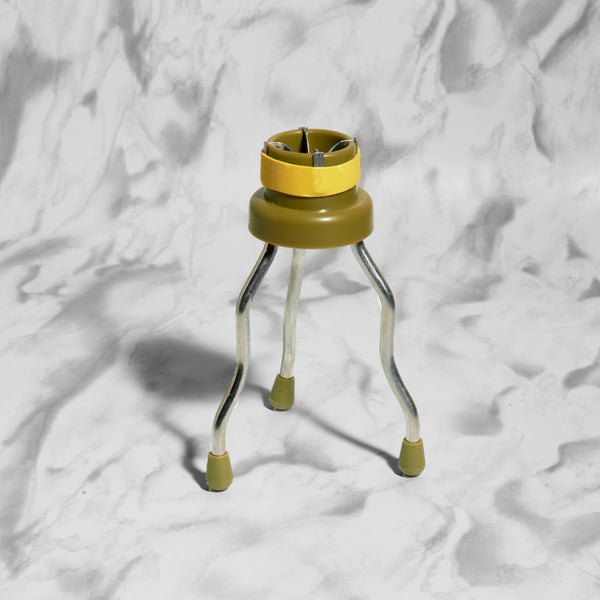 Olive Cutter
1.5"ø at top x 6" high x 3.5" between legs
Plastic, Aluminum & Rubber
GREECE
Mars Rover? No! Olive Cutter! High tech legs just for fun. Why must we cut olives? Is it to remove the pit? To make smaller, tastier morsels? No, silly, the scoring is necessary for the brining process. How else can all that delicious juice and flavor ease into the tough olive just plucked from the tree? Oh, brining: It's lovely bobbing along, bobbing along, on the bottom of the beautiful, briny sea... No, no, no. No bedknobs or broomsticks required, just this little gadget. Press the raw olives into the hole for faster, easier scoring. If you gave me a lone C9 Christmas light bulb, I might just make a lamp out of it. Send it to Mars and it may come back with a Martian olive; all you need is to find a way to get it there.