THIS IS AN ARCHIVE OF EVERYTHING KIOSK HAS COLLECTED. TO MEET THE DIGITAL, WE HAVE A PHYSICAL, CURRENTLY IN STORAGE IN NEW YORK. NOTHING YOU SEE HERE IS FOR SALE. PLEASE USE AS A REFERENCE AND AN INSPIRATION AND PLEASE WRITE US IF YOU HAVE ANY QUESTIONS OR INFORMATION TO SHARE.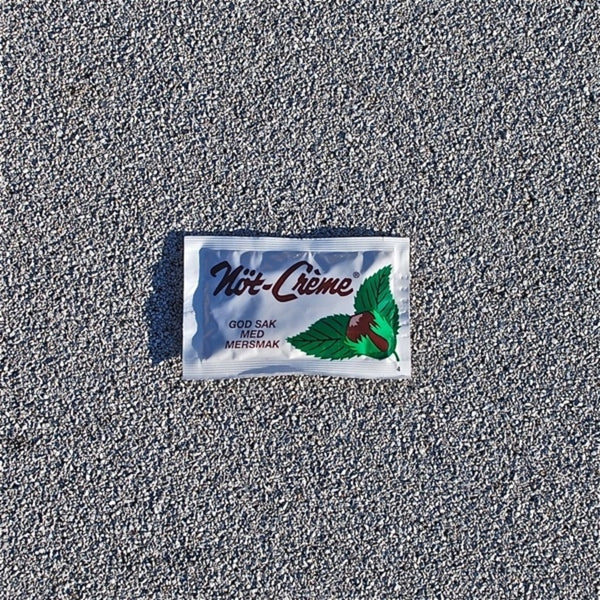 Nut Creme
3" x 1", 18 grams
Hazelnuts, Sugar, Vanilla Extract... etc.
SWEDEN
I know it's a bit weird to think about eating nut paste out of a plastic packet, but this stuff is one of the best items you can get at a candy store in Sweden. It's kind of Candy de Luxe. Think of Nutella, but instead of being mainly chocolate, this is mainly nutty! The maker woke up one day with a brilliant idea: people love the stuff between the cookie sandwiches, so why not just sell them yummy creme? And all the Swedish kids ate happily ever after. Before you ask, yes it's sweet. Healthy? Eh, sure… Gives you plenty of energy for your hike into nature.