THIS IS AN ARCHIVE OF EVERYTHING KIOSK HAS COLLECTED. TO MEET THE DIGITAL, WE HAVE A PHYSICAL, CURRENTLY IN STORAGE IN NEW YORK. NOTHING YOU SEE HERE IS FOR SALE. PLEASE USE AS A REFERENCE AND AN INSPIRATION AND PLEASE WRITE US IF YOU HAVE ANY QUESTIONS OR INFORMATION TO SHARE.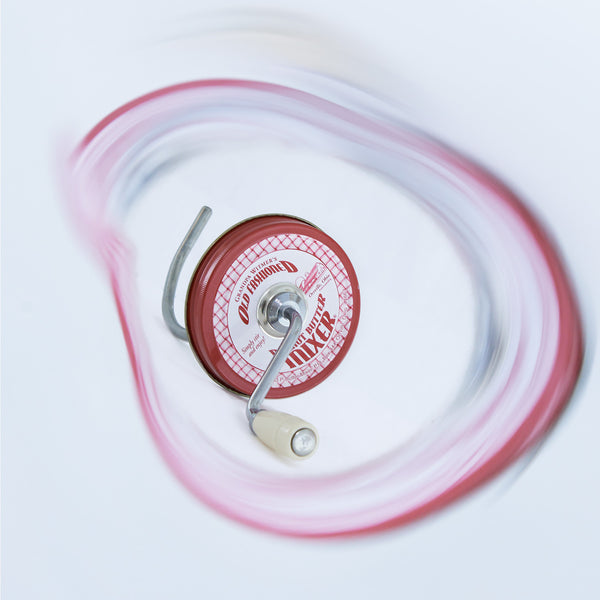 Nut Butter Mixer
9" x 3.25"ø
Plastic, Metal & Rubber
USA
How many times do you buy a jar of all-natural, delicious, expensive, and terribly decadent nut butter, and because you don't down it within a week, or even sooner, you come back to that same jar, and find a separated mess of jazz? How many shirts have you gotten a big oil slop on while stirring it up? It's even worse if you are still in your PJs and it splashes on the silk. Yippers in the slippers, too! And not in a good way. When I found this object I thought it was so ridiculous I just laughed. Who the hell needs that?! You tell me!! Insensitive, silly thoughts... It took me three years to come around and get over myself. It works. The lid can be a bit large for some jars, but better too large than too small in this case.