THIS IS AN ARCHIVE OF EVERYTHING KIOSK HAS COLLECTED. TO MEET THE DIGITAL, WE HAVE A PHYSICAL, CURRENTLY IN STORAGE IN NEW YORK. NOTHING YOU SEE HERE IS FOR SALE. PLEASE USE AS A REFERENCE AND AN INSPIRATION AND PLEASE WRITE US IF YOU HAVE ANY QUESTIONS OR INFORMATION TO SHARE.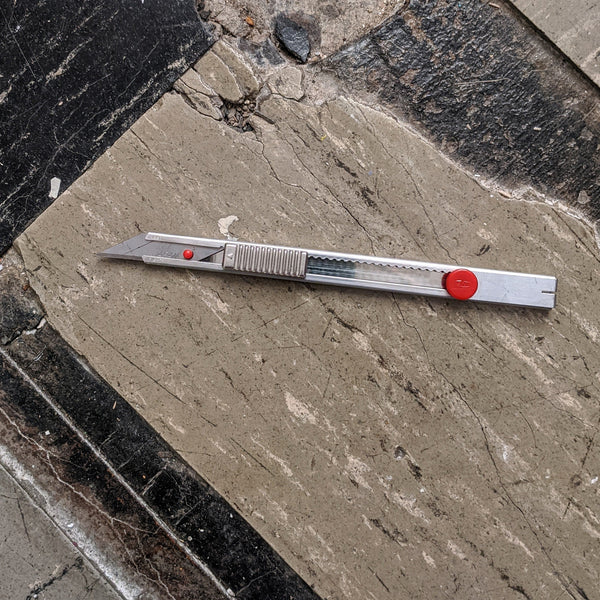 NT Professional A "A-1P"
.5" x 5.5"
Metal & Plastic
JAPAN
I bought this for myself for three reasons. One, the dot, two, the other dot, three, the precision. Added bonuses per the companies description: symmetrically designed for left and right-handed use. Auto-Lock (Ratchet-lock slider). 30 degree AD-type blade installed (58 degree BA-type blade is also applicable). Ideal for precision work. Built-in blade snapper. I do appreciate how it is flat and can easily rest in the pocket. The retracting blade puts all other blades to shame. If this is the future, I am in.