THIS IS AN ARCHIVE OF EVERYTHING KIOSK HAS COLLECTED. TO MEET THE DIGITAL, WE HAVE A PHYSICAL, CURRENTLY IN STORAGE IN NEW YORK. NOTHING YOU SEE HERE IS FOR SALE. PLEASE USE AS A REFERENCE AND AN INSPIRATION AND PLEASE WRITE US IF YOU HAVE ANY QUESTIONS OR INFORMATION TO SHARE.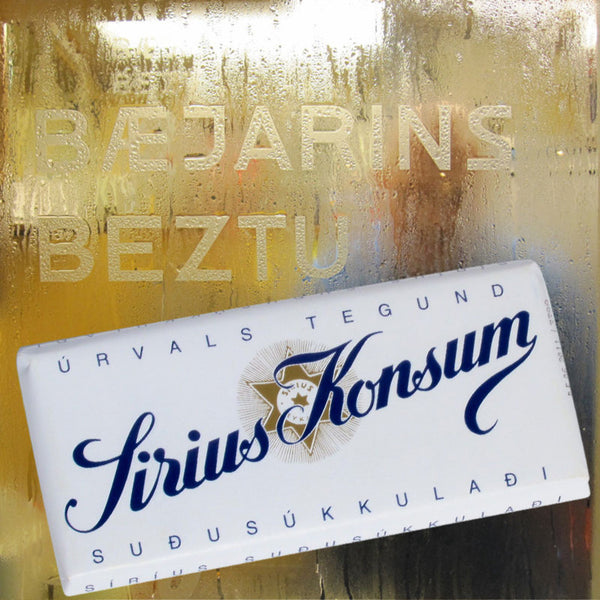 Noi Plain Chocolate
6.25" x 3", 100 g.
Sugar, Cocoa Butter, Cocoa Liquor, Whole Milk Powder, Skimmed Milk Powder, Soy Lecithin & Vanilla
ICELAND
This is it! Your plain bar, Iceland's plain bar. Made by Nói Sírius. Say the name. It sounds heavy, right? For real, it is a serious brand, founded in 1920. They are the oldest candy maker in Iceland and the largest, with 130 employees. Creamy, not sugary sweet. No crunchy, gritty stuff between the teeth. I never forget how regional chocolate really is. Once I read an essay that compared the chocolate you grew up eating with mother's milk. How they made the connection I do not recall, but the point was that the chocolate you are raised on is the chocolate you will always love. I can agree with this. Although I don't love Hershey, it always gives me pleasant flashbacks. In this respect, I find it really interesting to sample the large, plain bar in every country I visit. This would make a really interesting store. Call it "LARGE BARS", with plain chocolate bars from all over the world.