THIS IS AN ARCHIVE OF EVERYTHING KIOSK HAS COLLECTED. TO MEET THE DIGITAL, WE HAVE A PHYSICAL, CURRENTLY IN STORAGE IN NEW YORK. NOTHING YOU SEE HERE IS FOR SALE. PLEASE USE AS A REFERENCE AND AN INSPIRATION AND PLEASE WRITE US IF YOU HAVE ANY QUESTIONS OR INFORMATION TO SHARE.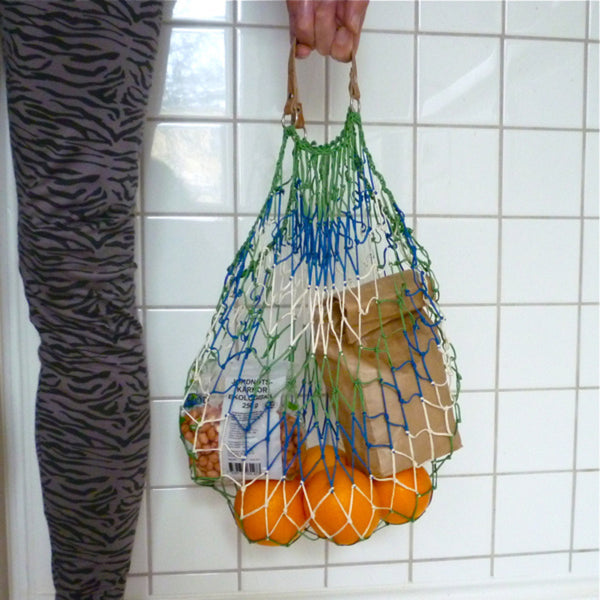 Net Bag
17" x 12"
Steel Thread, Leather Handle & Metal
GERMANY
The original East German net bag shape in a material for the 2000s. This bag lasts. We first showed it in 2007, and each of us have been using the same bag since. Unlike a canvas tote, it does not look shabby un-chic in two months. You don't appear to be a possible shoplifter, as anyone can see through the bag. You won't need to wash it biweekly. It expands to fit the longest baguette. The only caveat is: watch out with tiny veggies! They tend to escape from the cage of the bag. Those sneaky fresh potatoes are the worst, and so is any tiny fruit! Bundles up really tight. Please note, the colors vary.