THIS IS AN ARCHIVE OF EVERYTHING KIOSK HAS COLLECTED. TO MEET THE DIGITAL, WE HAVE A PHYSICAL, CURRENTLY IN STORAGE IN NEW YORK. NOTHING YOU SEE HERE IS FOR SALE. PLEASE USE AS A REFERENCE AND AN INSPIRATION AND PLEASE WRITE US IF YOU HAVE ANY QUESTIONS OR INFORMATION TO SHARE.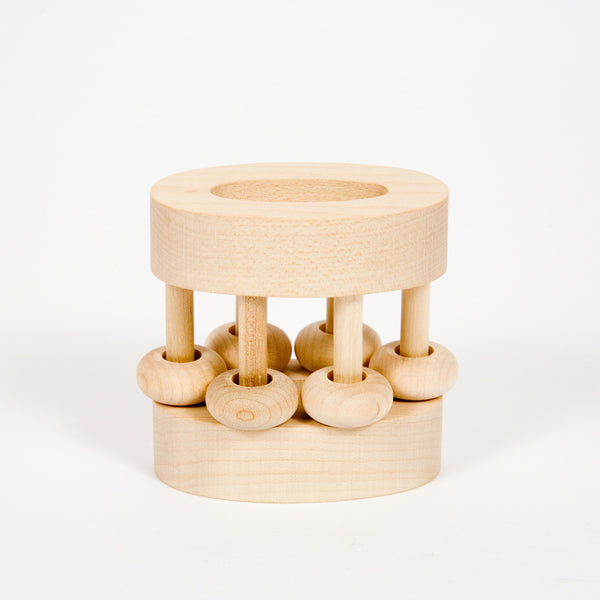 Natural Oval Bead Rattle
2.75" x 3" x 1.5"
Wood
USA
Good for the crying or tame baby. With disks that appear to come off but truly go nowhere, you can be certain to stump your child over and over again. Watch them spin the toy around and around for hours and then wiggle the disks back and forth for a few more. There is no great psychology behind this rattle beyond human beings' eagerness to try and our refusal to be stumped at such a young age. Fairly silent - a real bonus! You know, with all the baby gifts I have to give, there are never enough options out there.