THIS IS AN ARCHIVE OF EVERYTHING KIOSK HAS COLLECTED. TO MEET THE DIGITAL, WE HAVE A PHYSICAL, CURRENTLY IN STORAGE IN NEW YORK. NOTHING YOU SEE HERE IS FOR SALE. PLEASE USE AS A REFERENCE AND AN INSPIRATION AND PLEASE WRITE US IF YOU HAVE ANY QUESTIONS OR INFORMATION TO SHARE.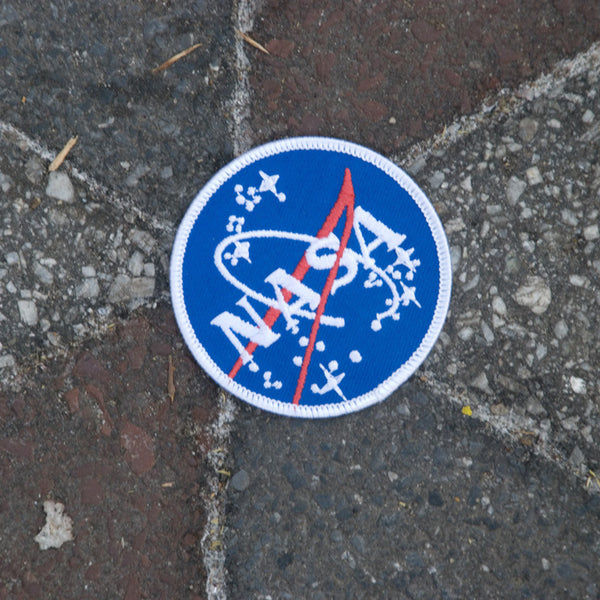 NASA "Meatball" Patch
2.75"ø
Polyester & Glue
USA
Flying high up here in outer space, I am getting bored - it's been weeks with only three fellow astronauts and a chimp for company. Our dinner conversations are exhausted. My spacesuit needs some repairing as the knee got ripped when I was in the airlock after installing the last solar panel on the ISS - it's the Russians, whenever they are left alone up here the trash is never taken out. The captain's patch on his jacket, the same one Buzz wore in 1969 on Apollo 11 - the original NASA design - we all call the "MEATBALL", works just perfect as a repair solution. I hope he doesn't mind - I hope it's okay I took it off his suit, I hope removing it doesn't mess up the airtight seal. How about that? The sun just came up over Mars. Earth seems so far away. Space...