THIS IS AN ARCHIVE OF EVERYTHING KIOSK HAS COLLECTED. TO MEET THE DIGITAL, WE HAVE A PHYSICAL, CURRENTLY IN STORAGE IN NEW YORK. NOTHING YOU SEE HERE IS FOR SALE. PLEASE USE AS A REFERENCE AND AN INSPIRATION AND PLEASE WRITE US IF YOU HAVE ANY QUESTIONS OR INFORMATION TO SHARE.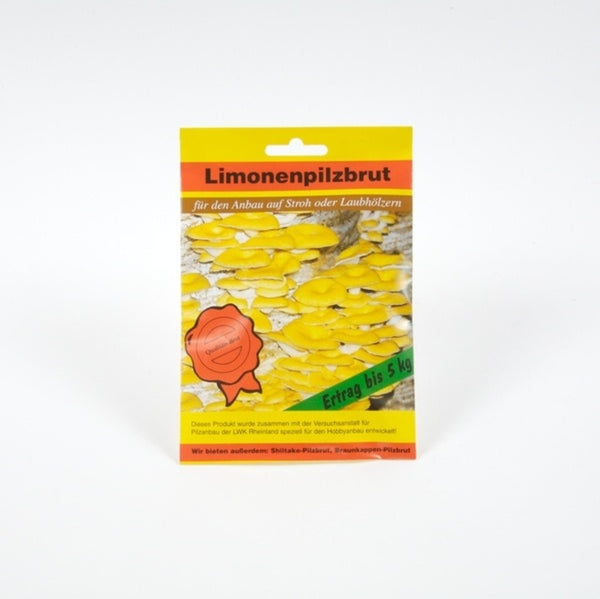 Mushroom Spores
6.5" x 4.5"
Shrooms, Not Psychedelic
GERMANY
Strange, no? Who knew you could grow mushrooms yourself? I mean, of course it makes sense, but I never thought about it. I found these right around the same time I read about huge greenhouses outside of Moscow where they produce mushrooms - there was a mushroom vibe in the air. The bright yellow mushroom called limonen pilz is good with many things, but great sautéed with a bit of lemon. The spores are placed in a straw bale or a log. The bale should weigh 20 lbs approx. or use 1-2 logs 16" x 4" diameter - you can use all kinds of wood not older than 6 months. Essentially, you make holes in either material and place the spores in the holes, water on occasion and keep them in partial shade outdoors. This can be done in the spring or fall. The back of the package has illustrated instructions.