THIS IS AN ARCHIVE OF EVERYTHING KIOSK HAS COLLECTED. TO MEET THE DIGITAL, WE HAVE A PHYSICAL, CURRENTLY IN STORAGE IN NEW YORK. NOTHING YOU SEE HERE IS FOR SALE. PLEASE USE AS A REFERENCE AND AN INSPIRATION AND PLEASE WRITE US IF YOU HAVE ANY QUESTIONS OR INFORMATION TO SHARE.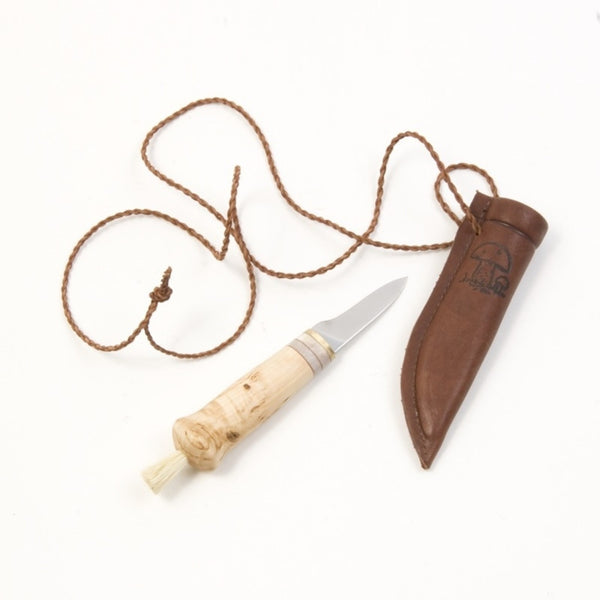 Mushroom Knife
8" x 1.5"
Reindeer Horn, Birch, Steel & Leather
SWEDEN
In Sweden and other parts of Scandinavia, mushrooming is a popular hobby, practiced primarily on summer holiday. The training begins when you are a child. I was surprised by the number of Swedes who can identify mushrooms. Have you ever come across a chanterelle patch? I did once. It was hidden under dense scrub. We found one mushroom, then more and more. By the time we got home, our basket was filled! We had more than we could eat! Mind you, this only happened once. The knife comes from the far north of Sweden and is perfect to carry with you in the forest. It's also for cleaning the mushrooms at home. Handmade.