THIS IS AN ARCHIVE OF EVERYTHING KIOSK HAS COLLECTED. TO MEET THE DIGITAL, WE HAVE A PHYSICAL, CURRENTLY IN STORAGE IN NEW YORK. NOTHING YOU SEE HERE IS FOR SALE. PLEASE USE AS A REFERENCE AND AN INSPIRATION AND PLEASE WRITE US IF YOU HAVE ANY QUESTIONS OR INFORMATION TO SHARE.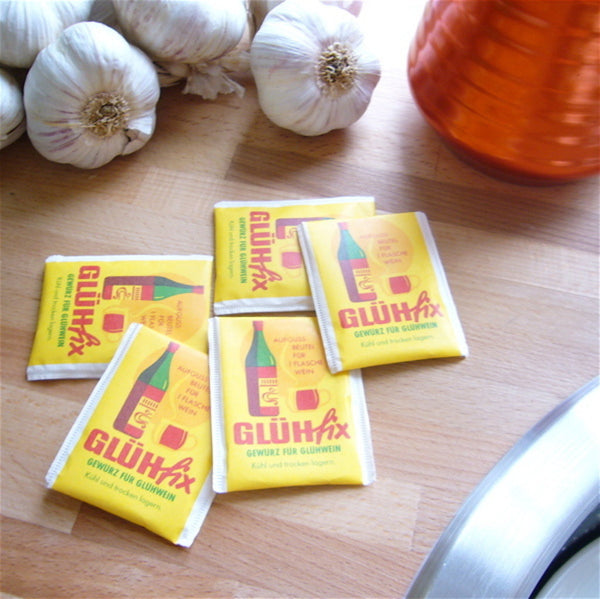 Mulled Wine Tea Bags
2.5" x 2" x 1" 
Orange Peel, Cinnamon & Clove
GERMANY
The ingredients for making mulled wine in a tea bag - how convenient. Mulled wine and really lovely packaging design, not bad! Use one bag for a bottle of wine, try two if you like more flavor. Clearly, don't use expensive wine, but also nothing that will give you a fierce hangover. Depending on how strong you like the flavor, let it brew for a shorter or longer period - keep testing and you may be tipsy in the end! Also good for making spiced red cabbage, hot cider and apple or pear compote - we love the graphic.