THIS IS AN ARCHIVE OF EVERYTHING KIOSK HAS COLLECTED. TO MEET THE DIGITAL, WE HAVE A PHYSICAL, CURRENTLY IN STORAGE IN NEW YORK. NOTHING YOU SEE HERE IS FOR SALE. PLEASE USE AS A REFERENCE AND AN INSPIRATION AND PLEASE WRITE US IF YOU HAVE ANY QUESTIONS OR INFORMATION TO SHARE.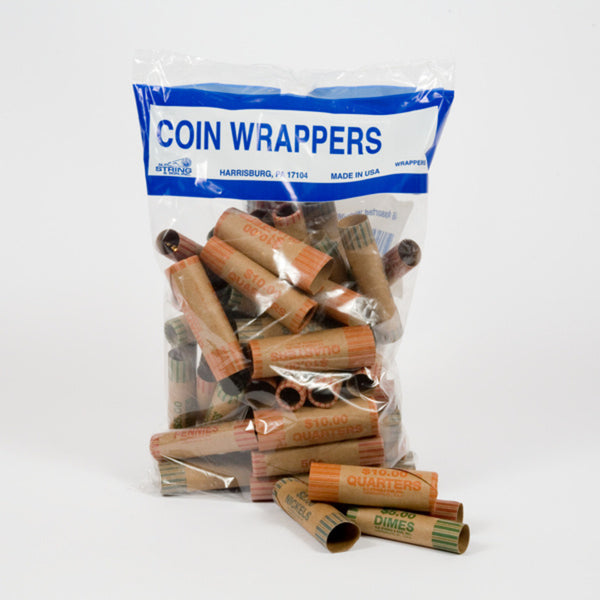 Money Rolls
Bag: 13" x 8" x 2.5"
Paper
USA
Here we are breaking down - time to hit the coin jar, but shit, I hit it last week. So I go over to a friend and I find my friend has not broken into his jar, so I take out my bag of coin rolls and ask if I can use the bathroom, taking the coin jar with me. I sit in the bathroom rolling as fast as I can - 30 minutes go by and I come out loaded with rolled coins, the now-empty jar in the bathtub, and no one suspects a thing. How many times has this story been played out? Rolling...