THIS IS AN ARCHIVE OF EVERYTHING KIOSK HAS COLLECTED. TO MEET THE DIGITAL, WE HAVE A PHYSICAL, CURRENTLY IN STORAGE IN NEW YORK. NOTHING YOU SEE HERE IS FOR SALE. PLEASE USE AS A REFERENCE AND AN INSPIRATION AND PLEASE WRITE US IF YOU HAVE ANY QUESTIONS OR INFORMATION TO SHARE.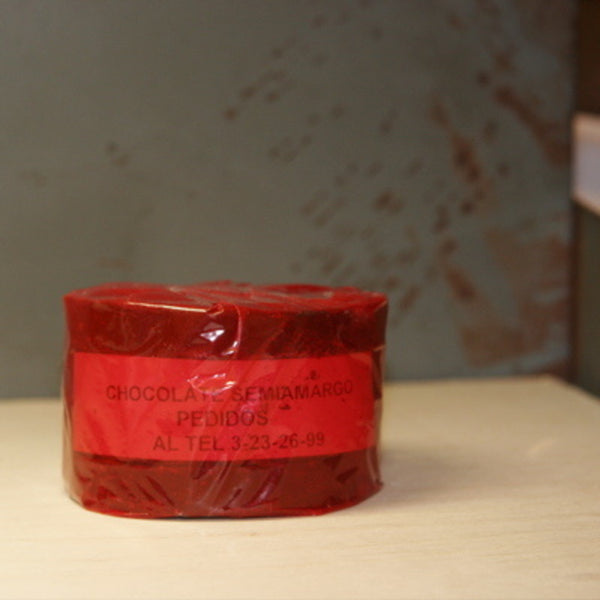 Mexican Chocolate
2" x 3"ø
Dark Chocolate, Cinnamon & Sugar
MEXICO
I love the red wrapper, it complements the yellow wrapper of the gauze perfectly. A chocolate not for snacking, but for making Mexican hot chocolate or mole. I take a section (not a whole piece, but break off about one-third), add in to about a cup and a half of hot milk in my blender, and run the blender until the chocolate is pretty much dissolved. It's really nice!