THIS IS AN ARCHIVE OF EVERYTHING KIOSK HAS COLLECTED. TO MEET THE DIGITAL, WE HAVE A PHYSICAL, CURRENTLY IN STORAGE IN NEW YORK. NOTHING YOU SEE HERE IS FOR SALE. PLEASE USE AS A REFERENCE AND AN INSPIRATION AND PLEASE WRITE US IF YOU HAVE ANY QUESTIONS OR INFORMATION TO SHARE.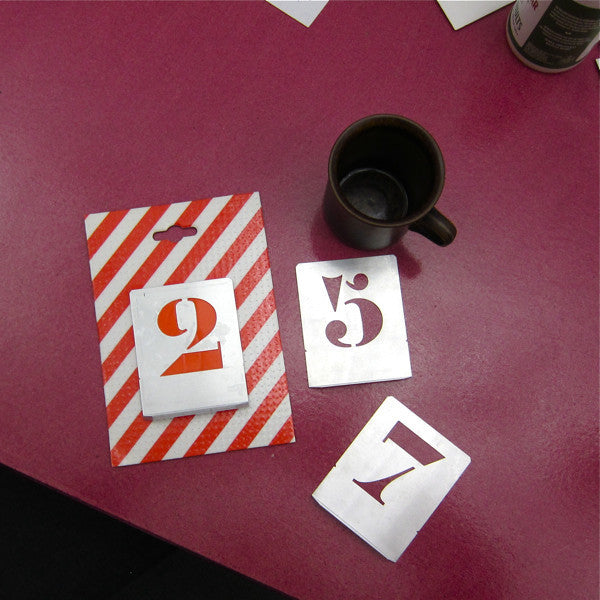 Metal Stencils
3.4" x 2.75", each letter/number 2" high
Metal
FRANCE
Found while we were in the South of France visiting family, these are just great for numbering an apartment door or a house or a sidewalk, and for lettering your mailbox or your car or your garage sale sign. The red-and-white packaging really takes the cake. Counting 1,2,3... A B Z... Ground control to Major Tom. Can you hear me? The numbers set includes nos. 0 to 9 and everything in between. The letters are all the Roman alphabet and there are 26. Used by Le Corbusier. You purchase the numbers and the letters separately.