THIS IS AN ARCHIVE OF EVERYTHING KIOSK HAS COLLECTED. TO MEET THE DIGITAL, WE HAVE A PHYSICAL, CURRENTLY IN STORAGE IN NEW YORK. NOTHING YOU SEE HERE IS FOR SALE. PLEASE USE AS A REFERENCE AND AN INSPIRATION AND PLEASE WRITE US IF YOU HAVE ANY QUESTIONS OR INFORMATION TO SHARE.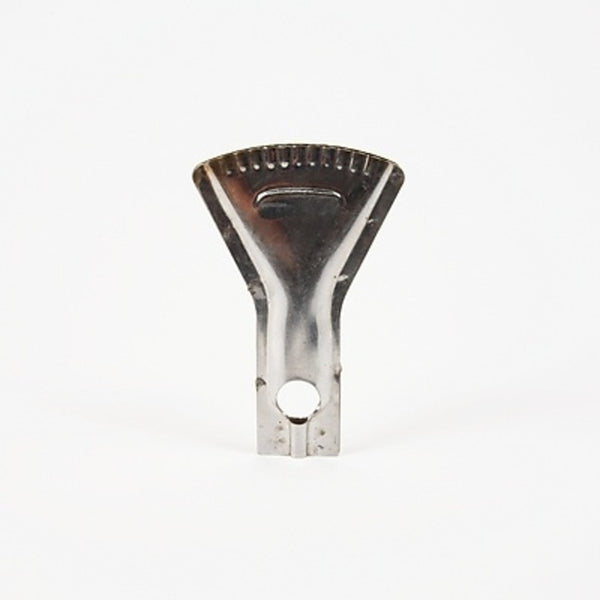 Metal Propane Nozzle
3.5" x 2.5"
Metal
MEXICO
A really well proportioned, lovely object. Its real purpose is for fanning a butane flame that comes out of a hose attached to a butane tank. Yes, some people cook over this. It has absolutely no practical purpose in your life. But you are a creative person and I am certain you will find plenty of things to do with it. Right? Consider this a test. Good night and good luck; check "Make" magazine for some tips.