THIS IS AN ARCHIVE OF EVERYTHING KIOSK HAS COLLECTED. TO MEET THE DIGITAL, WE HAVE A PHYSICAL, CURRENTLY IN STORAGE IN NEW YORK. NOTHING YOU SEE HERE IS FOR SALE. PLEASE USE AS A REFERENCE AND AN INSPIRATION AND PLEASE WRITE US IF YOU HAVE ANY QUESTIONS OR INFORMATION TO SHARE.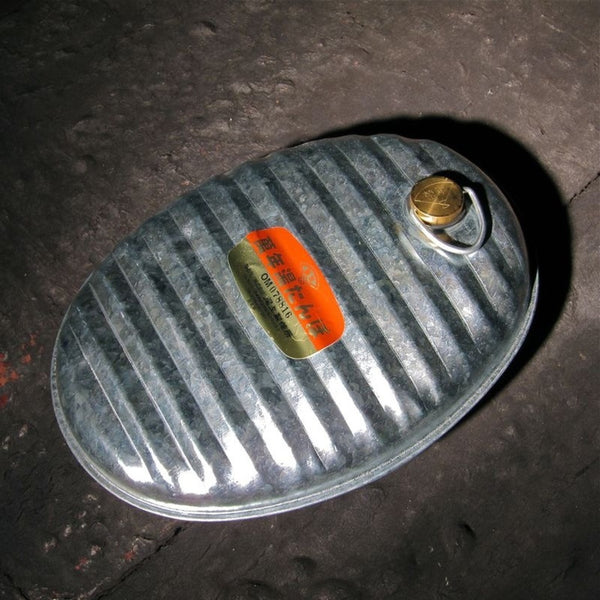 Metal Hot Water Bottle
9.5" x 13" x 2.5"
Galvanized Steel, Brass & Rubber
JAPAN
Is it a giant metallic cockroach
or some far-out spaceship?
(Yes, little men exist.)
No, it's a metal Japanese hot water bottle.
Warm to the touch,
even extremely hot if uncovered -
so take care!
Certain to impress your picnic date.
Wait, that's not water;
it's a delicious hot toddy for two!
The rest of this hike
is going to be magical.
The essence is within.