THIS IS AN ARCHIVE OF EVERYTHING KIOSK HAS COLLECTED. TO MEET THE DIGITAL, WE HAVE A PHYSICAL, CURRENTLY IN STORAGE IN NEW YORK. NOTHING YOU SEE HERE IS FOR SALE. PLEASE USE AS A REFERENCE AND AN INSPIRATION AND PLEASE WRITE US IF YOU HAVE ANY QUESTIONS OR INFORMATION TO SHARE.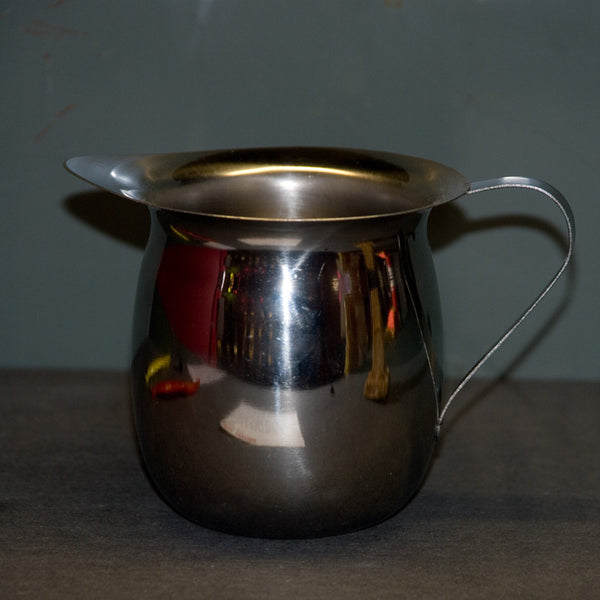 Metal Creamer
5.5" x 2.25" x 3.5"ø
Stainless Steel
USA
The baby of our metal pitcher from Massachusetts included in America #1. The "large" was used for water, the "small" for caffeinated goodness - the right proportions for happiness. Technically a creamer, it is commonly used in Cuban circles for making coffee. Sugar first, coffee second, mouth third, stomach fourth, caffeine rush fifth, hopefully followed with a pastry sixth. If you don't drink coffee, you can use it as a creamer - it is allowed. Thank you.