THIS IS AN ARCHIVE OF EVERYTHING KIOSK HAS COLLECTED. TO MEET THE DIGITAL, WE HAVE A PHYSICAL, CURRENTLY IN STORAGE IN NEW YORK. NOTHING YOU SEE HERE IS FOR SALE. PLEASE USE AS A REFERENCE AND AN INSPIRATION AND PLEASE WRITE US IF YOU HAVE ANY QUESTIONS OR INFORMATION TO SHARE.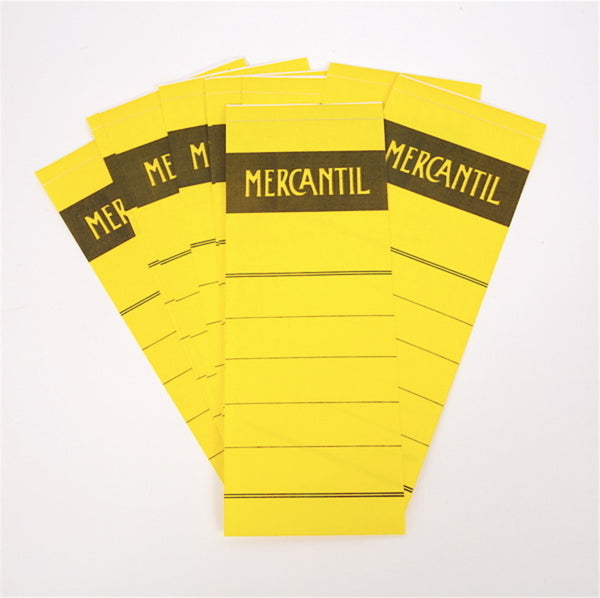 Mercantil File Labels
2.5" x 7"
Paper
FINLAND
If you are organized and you like nostalgia these are for you. The font is reminiscent of the font used in Helsingin Sanomat, the Helsinki daily paper. Finns love news, founded in 1904, theHelsingin Sanomat or "Messages of Helsinki" is the biggest daily subscription-based newspaper in Scandinavia. Interestingly enough, their front page is solely devoted to advertising. To me, the label font is all Art Nouveau - a bit of nostalgia in the office is a good way to tone the work and the pace down.