THIS IS AN ARCHIVE OF EVERYTHING KIOSK HAS COLLECTED. TO MEET THE DIGITAL, WE HAVE A PHYSICAL, CURRENTLY IN STORAGE IN NEW YORK. NOTHING YOU SEE HERE IS FOR SALE. PLEASE USE AS A REFERENCE AND AN INSPIRATION AND PLEASE WRITE US IF YOU HAVE ANY QUESTIONS OR INFORMATION TO SHARE.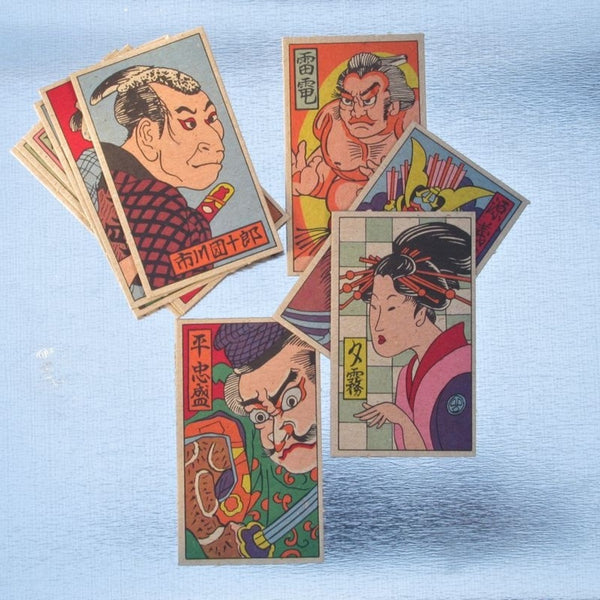 Menko Cards
1.75" x 3"
Printed Cardboard
JAPAN
A game.
It's simple:
put the cards down -
but face up! -
in a pile.
Keep a few in each players' hands.
The object is to toss one card down and flip the cards in the pile over.
The ones you flip, you keep.
Every card has points on it, but
it's about the illustrations, man.
Sumo, Samurai, Geisha, etc...