THIS IS AN ARCHIVE OF EVERYTHING KIOSK HAS COLLECTED. TO MEET THE DIGITAL, WE HAVE A PHYSICAL, CURRENTLY IN STORAGE IN NEW YORK. NOTHING YOU SEE HERE IS FOR SALE. PLEASE USE AS A REFERENCE AND AN INSPIRATION AND PLEASE WRITE US IF YOU HAVE ANY QUESTIONS OR INFORMATION TO SHARE.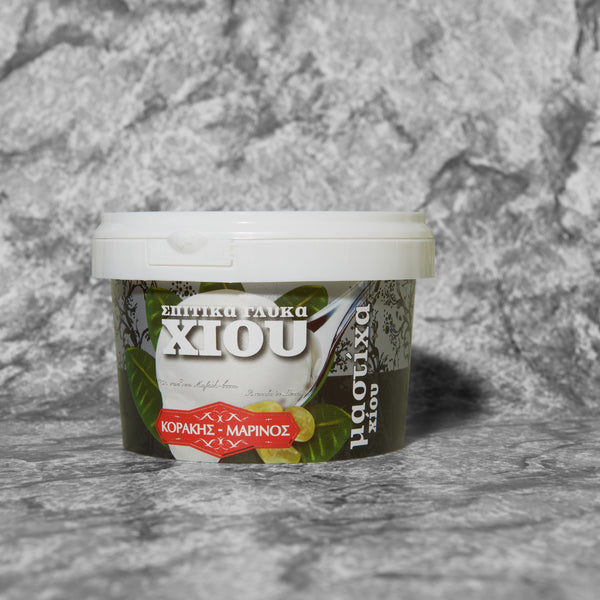 Masticha Ipovrihio
3.5"ø x 2.5" tall
Sugar, Glucose Syrup, Water & Chios Mastic Oil
GREECE
Also goes by the name "Submarine." Scoop some onto a spoon. Dip in water. Stir. Lick. Dip in water. Enjoy. It's not complicated. A treat to eat by the spoonful. A precursor to the lollipop? Our variety has some mastic oil, a derivative of resin that is the classical precursor to chewing gum, and the contemporary equivalent of the gums that we find in many other foods. Mastic has a very particular taste. I like it. It comes from the mastic tree which only grows on the island of Chios. During the recent economic troubles, people have gone back to harvesting mastic for income. In Greece it is known as "the tears of Chios," as it is gathered when it hardens into little pellets. Across the water in Cesme, Turkey, they have recently planted more than 3,000 mastic trees to encourage the production. I spent the summer between my 17th and 18th year in Cesme; however, I was certainly not looking for mastic. I was hitchhiking at night to the Club # 9 down the road. Iconic. Interests change for us all.