THIS IS AN ARCHIVE OF EVERYTHING KIOSK HAS COLLECTED. TO MEET THE DIGITAL, WE HAVE A PHYSICAL, CURRENTLY IN STORAGE IN NEW YORK. NOTHING YOU SEE HERE IS FOR SALE. PLEASE USE AS A REFERENCE AND AN INSPIRATION AND PLEASE WRITE US IF YOU HAVE ANY QUESTIONS OR INFORMATION TO SHARE.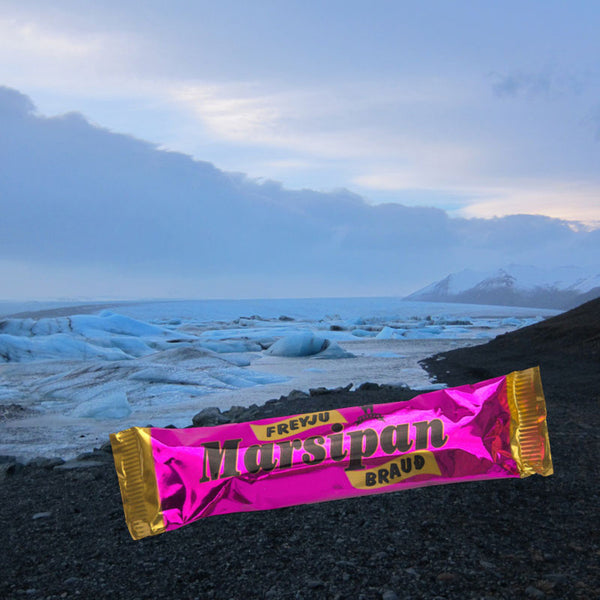 Marzipan Bread
5.5" x 1.5"
Almond Paste, Sugar, Apricot Kernel Paste, Cocoa Butter, Cocoa Mass, Glucose Syrup, Flavorings, Emulsifier & Vanillin
ICELAND
Nice thing Marzipan, if you can get the good kind. If you get the bad kind, don't bother. For example, sometimes you might see a big tube of marzipan in the baking section of the grocery store. Stop. Don't do it. It will ruin your view of marzipan forever. Another scenario: you go to a fancy chocolatier, and they have marzipan, but it's covered in alternating white and dark chocolate stripes. STOP. Do yourself a favor and don't eat it. It will ruin your view of marzipan forever. Marzipan is a tricky item. It just has to be right or it goes oh so wrong. You want the simple, good quality stuff. Luckily, you are looking at it right now.