THIS IS AN ARCHIVE OF EVERYTHING KIOSK HAS COLLECTED. TO MEET THE DIGITAL, WE HAVE A PHYSICAL, CURRENTLY IN STORAGE IN NEW YORK. NOTHING YOU SEE HERE IS FOR SALE. PLEASE USE AS A REFERENCE AND AN INSPIRATION AND PLEASE WRITE US IF YOU HAVE ANY QUESTIONS OR INFORMATION TO SHARE.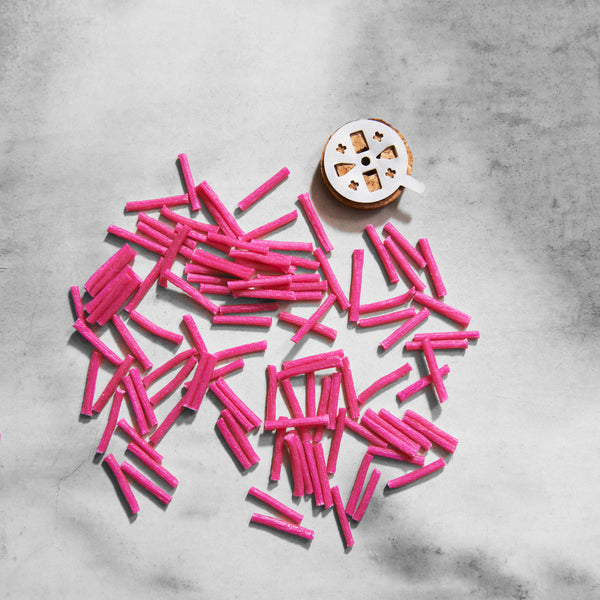 Luminia / Floating "Candles"
Cork holder: 1.25"ø, Wick: 1"
Wax, Cork & Metal
GREECE
I just lit a wick. It's simple. Place the wick in the cork holder, in a bowl with some vegetable oil in it (how much oil depends on how long you want the lamp to burn). It won't go out until the oil is used up. Use the purest vegetable oil you have, something light. I used canola oil. The flame is not the cleanest, so I suggest burning in a well-ventilated area or outside. If you need to extinguish one before it goes out naturally, lift the wick from the oil using the little knob. Luminia are made to be used at a shrine or in a church, to be placed in front of an icon. Regardless, we use it on the desk at Kiosk from time to time and appreciate its simplicity. I don't think that's a sacrilege... approximately 150 wicks in a box.