THIS IS AN ARCHIVE OF EVERYTHING KIOSK HAS COLLECTED. TO MEET THE DIGITAL, WE HAVE A PHYSICAL, CURRENTLY IN STORAGE IN NEW YORK. NOTHING YOU SEE HERE IS FOR SALE. PLEASE USE AS A REFERENCE AND AN INSPIRATION AND PLEASE WRITE US IF YOU HAVE ANY QUESTIONS OR INFORMATION TO SHARE.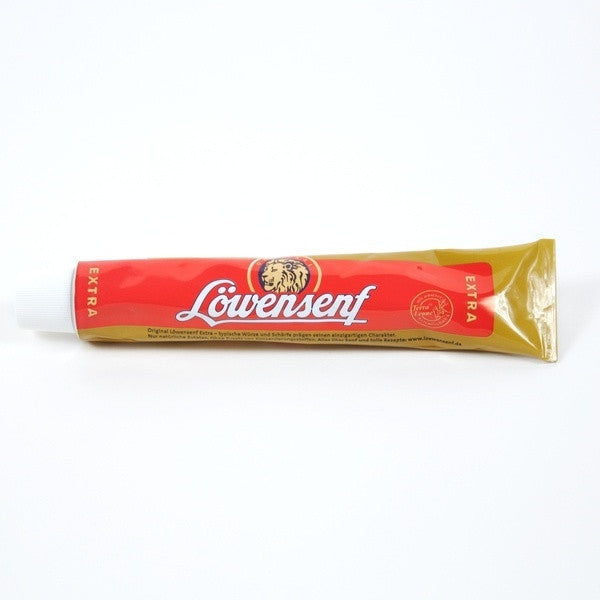 Lowensenf Mustard
1"ø x 8"
Mustard Seed, Vinegar, Water & Salt
GERMANY
Germany is well known for its wurst (sausage) and brezels (pretzels) and senf (mustard). I don't eat wurst and I try not to eat bread (hence, brezel) but I do gladly eat mustard - in fact, it was one of the foods I hated as a child, along with olives, but now I eat plenty of both. Searching for German mustard, I tried a bunch while we were traveling - this old standard was my favorite. Löwensenf Extra has been made since 1920 and is the most popular sharp mustard on the German market. It is described as hot mustard, but I consider it to be pretty mild and I am not wild about hot food. Just a good, pleasant taste. No added flavorings or preservatives. Shake before use.