THIS IS AN ARCHIVE OF EVERYTHING KIOSK HAS COLLECTED. TO MEET THE DIGITAL, WE HAVE A PHYSICAL, CURRENTLY IN STORAGE IN NEW YORK. NOTHING YOU SEE HERE IS FOR SALE. PLEASE USE AS A REFERENCE AND AN INSPIRATION AND PLEASE WRITE US IF YOU HAVE ANY QUESTIONS OR INFORMATION TO SHARE.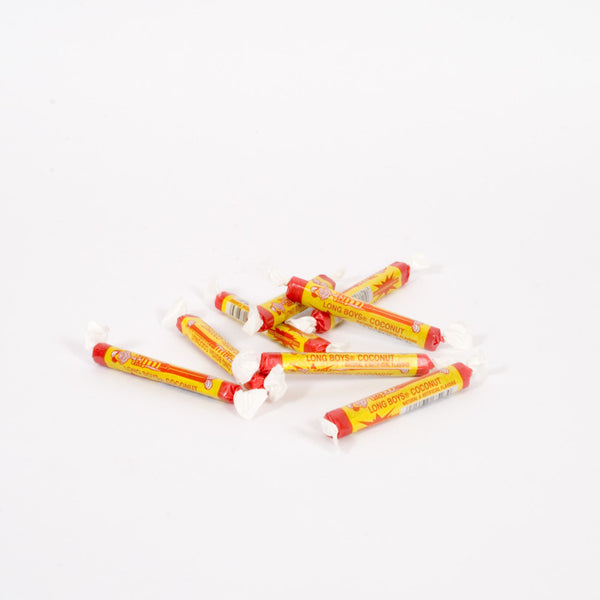 Long Boys Coconut Candies
3" x .5" 
Corn Syrup, Sugar, Coconut, Sodium Metabisulfite, Non-Fat Dry Milk, Sorbitol, Hydrogenated Coconut Oil, Dextrose, Artificial Flavor, Salt, Mono-Deglycerides & Soy Lecithin
USA
A southern delicacy, the Long Boys rival freshly caught Apalachicola Oysters, perfected Mahi-mahi-au-feu, both in refinement and culinary experience. Served at the right temperature, this crown jewel of Southern memory-makers, will literally melt right on your taste buds until you goummh, ahh, ohh. Oh...works great as an appetizer too. Best served "in the raw"!