THIS IS AN ARCHIVE OF EVERYTHING KIOSK HAS COLLECTED. TO MEET THE DIGITAL, WE HAVE A PHYSICAL, CURRENTLY IN STORAGE IN NEW YORK. NOTHING YOU SEE HERE IS FOR SALE. PLEASE USE AS A REFERENCE AND AN INSPIRATION AND PLEASE WRITE US IF YOU HAVE ANY QUESTIONS OR INFORMATION TO SHARE.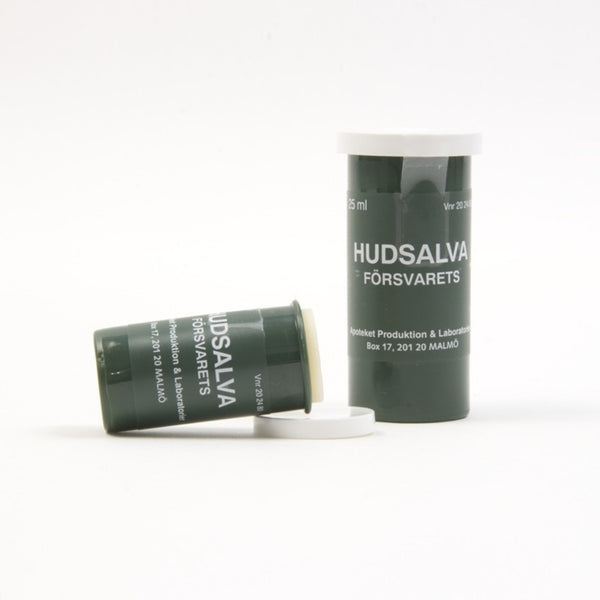 Lip, Body and Other Salve Set
Small: 1.5" x .5" Large: 2.5" x .75"
Contains Peanut-oil
SWEDEN
Originally developed to prevent blisters on poor soldiers' feet, this wonder-salve is mostly used as a lip balm today. "Mostly" refers to "most of the Swedish population." It is "the" lip balm - there really is nothing else competing with its popularity over the years and understandably so: it tastes good! It works as advertised, and it has a long range of uses: in Swedish military service, soldiers are instructed to use this to fry with in case there is nothing else, and eat it should harsh days pass without food...well, maybe it's not as tasty as a burger, but given its lard content it would keep you going... Also useable as bike chain oil, a candle (if melted between fingers and molded around a wick) and in severe cases, some sort of hair-goo to get that terrible 'do in shape. It contains, amongst other types of oils and fat, peanut oil, so nut-allergics should avoid this.