THIS IS AN ARCHIVE OF EVERYTHING KIOSK HAS COLLECTED. TO MEET THE DIGITAL, WE HAVE A PHYSICAL, CURRENTLY IN STORAGE IN NEW YORK. NOTHING YOU SEE HERE IS FOR SALE. PLEASE USE AS A REFERENCE AND AN INSPIRATION AND PLEASE WRITE US IF YOU HAVE ANY QUESTIONS OR INFORMATION TO SHARE.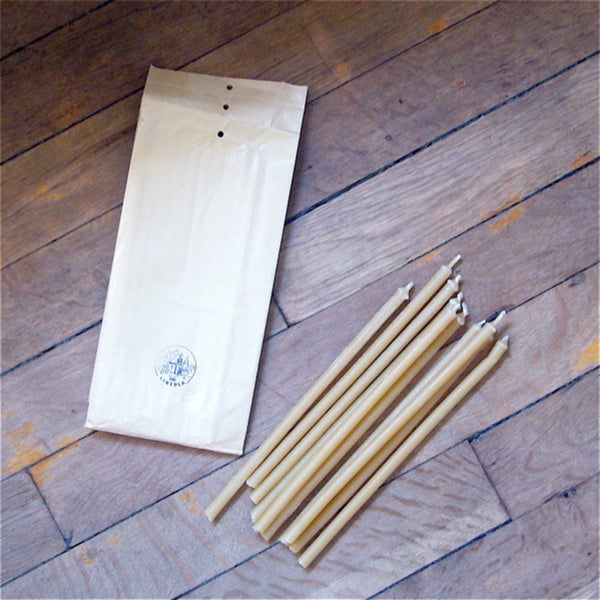 Lintula Beeswax Candles
8" x .25"ø
Beeswax
FINLAND
Established in 1894 and originally located in what is now Russia, the convent was relocated in 1939 during the Winter War to what is Finnish Karelia. In the 1960´s the nuns began making candles, eventually making an agreement to supply all the Orthodox churches in Finland (approx 1.1% of the population, it is a tiny movement but yet one of the two official national churches in Finland). The sisters continue the production today at a small factory in the convent. Lintula is the only Finnish Orthodox convent. It was a peaceful place to stay overnight during our trip. I find sometimes the best nights traveling are spent at convents or monasteries. If a room is offered, 9 out of 10 times it is a good, inexpensive and clean place. Although I would venture to call myself an atheist I still respect most religions. While in Lintula we witnessed an Orthodox mass. The prayer was like song, very beautiful and poetic with these candles burning. An interesting performance.