THIS IS AN ARCHIVE OF EVERYTHING KIOSK HAS COLLECTED. TO MEET THE DIGITAL, WE HAVE A PHYSICAL, CURRENTLY IN STORAGE IN NEW YORK. NOTHING YOU SEE HERE IS FOR SALE. PLEASE USE AS A REFERENCE AND AN INSPIRATION AND PLEASE WRITE US IF YOU HAVE ANY QUESTIONS OR INFORMATION TO SHARE.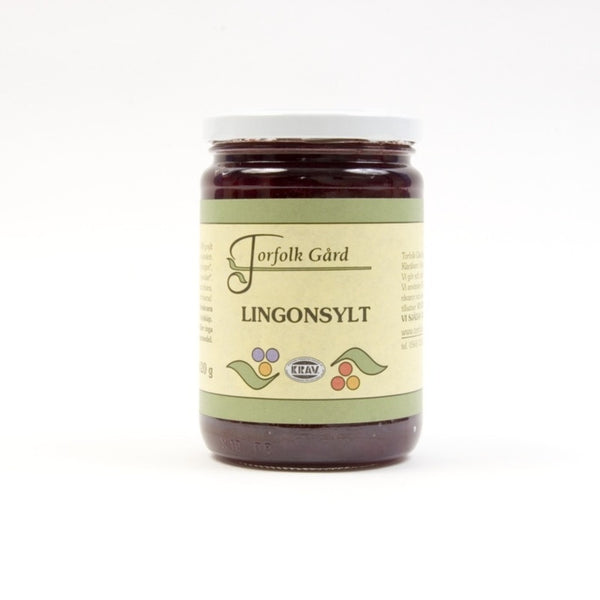 Lingonsylt
4.5" x 3"ø, 2 lbs.
100% Organic Lingonberry & Sugar
SWEDEN
This jam is produced at a farm is situated in the county of Värmland - it is located close to a river and surrounded by a forest. Pretty idyllic, huh? An organic production since 1977; the owners were one of the founders of the organic movement in Sweden and were instrumental in establishing the KRAV foundation which is the certifying foundation of organic products throughout the country. Lingons are the equivalent of cranberries in the United States, however they are less tart and require less sugar. I like to eat the jam on oatmeal with a bit of milk; others eat it with the famous Swedish meatballs. There are many types of lingonberry jam on the market; this one is the only one we know of that is organic and has less sugar as well!