THIS IS AN ARCHIVE OF EVERYTHING KIOSK HAS COLLECTED. TO MEET THE DIGITAL, WE HAVE A PHYSICAL, CURRENTLY IN STORAGE IN NEW YORK. NOTHING YOU SEE HERE IS FOR SALE. PLEASE USE AS A REFERENCE AND AN INSPIRATION AND PLEASE WRITE US IF YOU HAVE ANY QUESTIONS OR INFORMATION TO SHARE.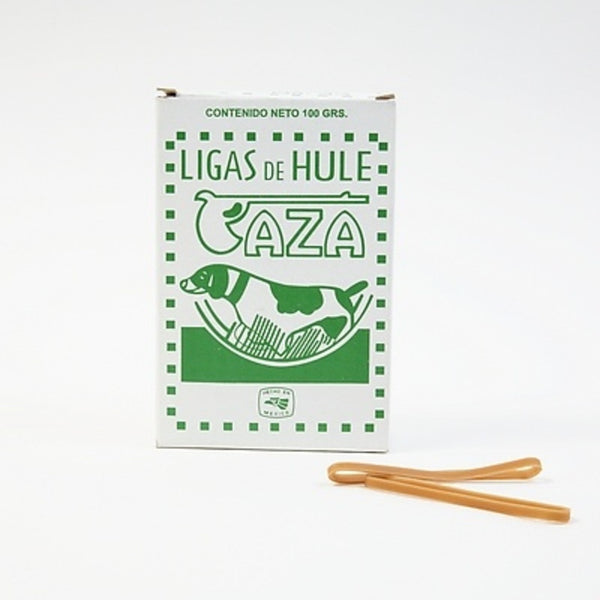 Ligas de Hule: Rubberbands
6" x 2" x 4" each rubber band 3.5", 100 pieces/box
Rubber
MEXICO
As a follow-up to the Japanese rubber bands...The paper quality and printing are amazingly basic. We found them in an office supply store in Mexico City. Many were dusty and damaged, but the owner understood right away our interest in having perfect examples; a like mind, what a relief! We could only find a few boxes and contacted the factory for more, but they were unable to help. We tried. Typical scenario in Mexico: what you see is what you get. Great rubber quality!