THIS IS AN ARCHIVE OF EVERYTHING KIOSK HAS COLLECTED. TO MEET THE DIGITAL, WE HAVE A PHYSICAL, CURRENTLY IN STORAGE IN NEW YORK. NOTHING YOU SEE HERE IS FOR SALE. PLEASE USE AS A REFERENCE AND AN INSPIRATION AND PLEASE WRITE US IF YOU HAVE ANY QUESTIONS OR INFORMATION TO SHARE.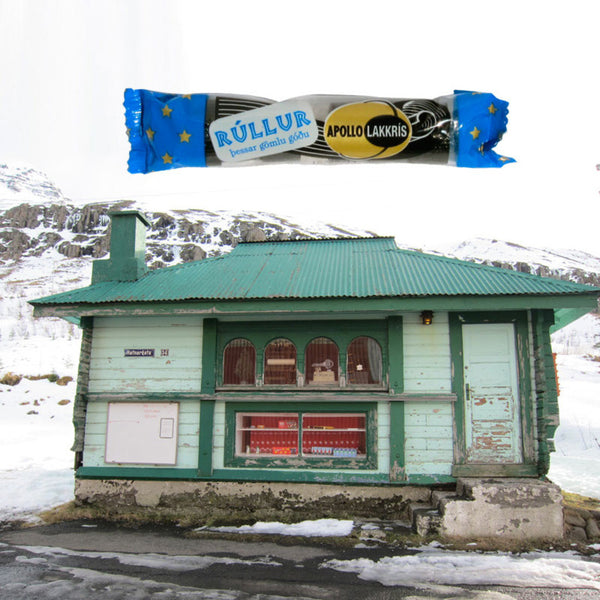 Licorice Rullur
80 g.
Sugar, Wheat, Licorice, Salmiac, Salt, Lactic Acid, Colors, Flavors, Food Oil & Gelatin
ICELAND
A "Rullur" looks like a ruler when it is unrolled. We measured it and the length is hovering at one foot, so our conclusion is "Rullur" equals "ruler" even though the literal translation is "reels". The only way to eat a "Rullur" is to quickly devour it with your two front teeth like a crazy rabbit or lawnmower. Bite bite bite fast. As far as taste, it tastes like licorice! Good and soft, too! "Apollo Licorice" was originally called Drift when it was created in 1965. The original owners of the company were named Adalheidur and Peter and the product was called Polo Lakkrís. Over time it took the first letters of the owners' names, becoming AP Polo Lakkrís and then APOLLO LAKKRÍS. Time marches on. Progress waits for no man.