THIS IS AN ARCHIVE OF EVERYTHING KIOSK HAS COLLECTED. TO MEET THE DIGITAL, WE HAVE A PHYSICAL, CURRENTLY IN STORAGE IN NEW YORK. NOTHING YOU SEE HERE IS FOR SALE. PLEASE USE AS A REFERENCE AND AN INSPIRATION AND PLEASE WRITE US IF YOU HAVE ANY QUESTIONS OR INFORMATION TO SHARE.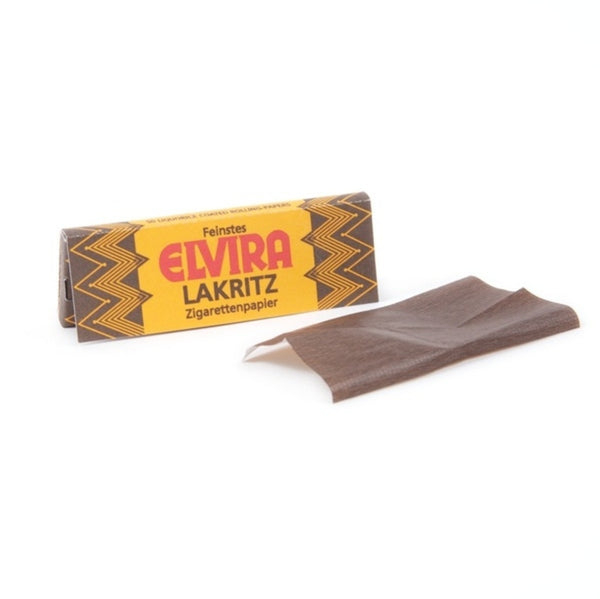 Licorice Rolling Paper
2.75" x 1" x .25"
Paper and Stuff
GERMANY
Elvira, Mistress of the Dark, and apparently a cigarette paper too - interesting. I don't smoke but I have heard these are good. I am wild about anything licorice and I like the packaging. Friends have tested it for me and it is approved. It's not good to smoke - think of this as a nice commemorative item for something of the past.