THIS IS AN ARCHIVE OF EVERYTHING KIOSK HAS COLLECTED. TO MEET THE DIGITAL, WE HAVE A PHYSICAL, CURRENTLY IN STORAGE IN NEW YORK. NOTHING YOU SEE HERE IS FOR SALE. PLEASE USE AS A REFERENCE AND AN INSPIRATION AND PLEASE WRITE US IF YOU HAVE ANY QUESTIONS OR INFORMATION TO SHARE.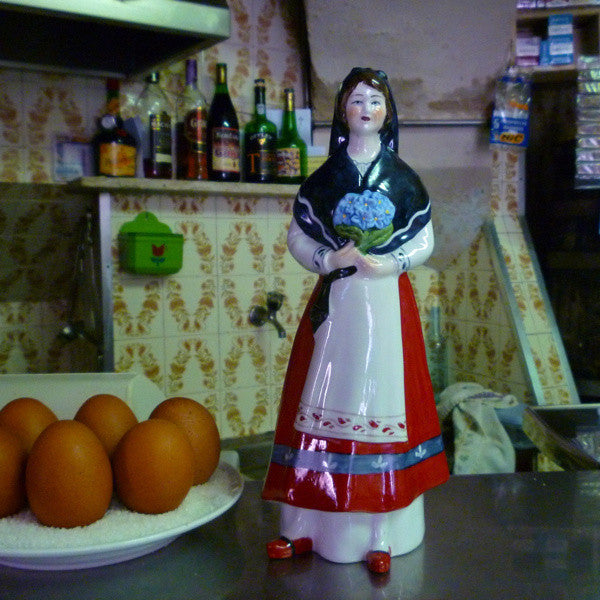 Licor Maracuja
4.5" x 10.5" x 3.5"
Passion Fruit Pulp, Sugar, Alcohol & Water
PORTUGAL
How can you resist getting drunk and having a captive audience at the same time? It's the classic woman-and-booze combination, a beautiful girl all boozed up! Literally! One guy I know said he'd like to see a less innocent version of our lady, something a bit updated, and lose the flower with the innocence! Hey, I like her hydrangea bouquet and her rosy, slightly drunken look - romance! But I am not a guy, nor interested in girls... Passion fruit is one of the principal crops of the Azores,and the majority of what is grown is used to make this popular liquor, "Licor Maracujá." It has a sweet taste of fruit, hmm, let me try some more, zzzzzzz. The booze comes out of her bun! Let it roll, baby!