THIS IS AN ARCHIVE OF EVERYTHING KIOSK HAS COLLECTED. TO MEET THE DIGITAL, WE HAVE A PHYSICAL, CURRENTLY IN STORAGE IN NEW YORK. NOTHING YOU SEE HERE IS FOR SALE. PLEASE USE AS A REFERENCE AND AN INSPIRATION AND PLEASE WRITE US IF YOU HAVE ANY QUESTIONS OR INFORMATION TO SHARE.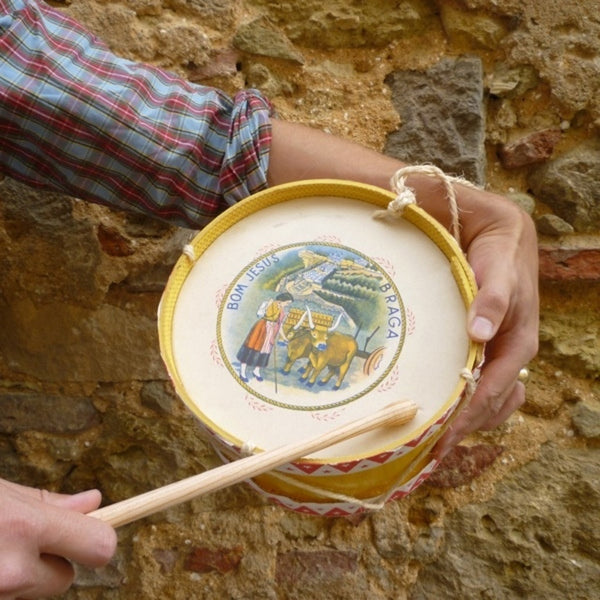 Large Wooden Drum
9" x 5"
Wood, Paint, Paper, Metal & Twine
PORTUGAL
Poom! Poom! Poom! Here comes the marching band, marching down the street. Didn't you always want to be the one with the drums, banging away, keeping the time, making the most noise, and holding it all together? Throw the rope over your shoulder and get to work, leading the band down the block and around the corner. Poom! Poom! Poom! We visited the family who makes this drum. The father resembles Geppetto, seriously. I don't know how they make everything they do, with only two people and machines that are more than 100 years old. Their bandsaw looked like a sideboard, because the bottom half was! Their toys must come to life and help at night; it is the only explanation. The toys at Walmart are so sad, trapped in their boxes and plastic. Boo hoo hoo.