THIS IS AN ARCHIVE OF EVERYTHING KIOSK HAS COLLECTED. TO MEET THE DIGITAL, WE HAVE A PHYSICAL, CURRENTLY IN STORAGE IN NEW YORK. NOTHING YOU SEE HERE IS FOR SALE. PLEASE USE AS A REFERENCE AND AN INSPIRATION AND PLEASE WRITE US IF YOU HAVE ANY QUESTIONS OR INFORMATION TO SHARE.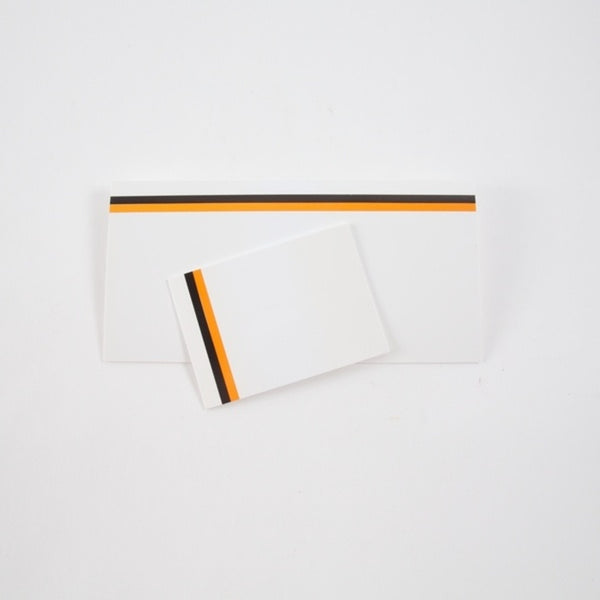 Large and Small Striped Card Set
Large: 8.25" x 4" Small: 4.25" x 3"
Paper
GERMANY
Nothing much to say here besides we like them! Glossy finish - the color and stripe combination reminds me of West Germany when there was an East and a West, not certain why. But more than one customer has said it looks like something from Germany in the 70s and at that time, since we were only exposed to the West here, I assume they have the same memory as I do. The large size is for correspondence, the small would make a really nice hand-stamped business card. Sorry, no envelopes to match. Good inspiration. Limited stock.