THIS IS AN ARCHIVE OF EVERYTHING KIOSK HAS COLLECTED. TO MEET THE DIGITAL, WE HAVE A PHYSICAL, CURRENTLY IN STORAGE IN NEW YORK. NOTHING YOU SEE HERE IS FOR SALE. PLEASE USE AS A REFERENCE AND AN INSPIRATION AND PLEASE WRITE US IF YOU HAVE ANY QUESTIONS OR INFORMATION TO SHARE.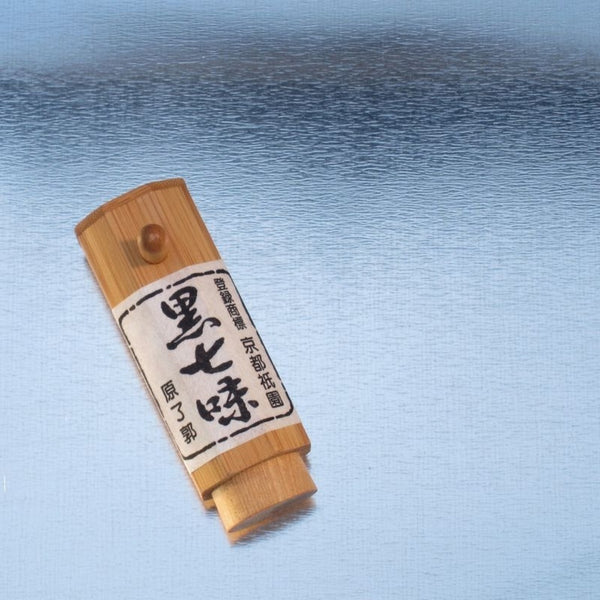 Kuro Sichimi
1.125" x 3.75"
Black Pepper, Sansho Pepper, White Sesame Seed, Black Sesame Seed, Hemp Seed, Poppy Seed & Green Laver
JAPAN
Around our house we call Kuro Shichimi
the spice of our life,
or that spice that adds life.
As I am writing you, I am eating
a cold baked potato.
I was tempted to cover the thing
in slices of cheese,
but let's face it,
cheese goes to the waist!
Butter was the next fix, but ditto on that.
One does not have to wonder why the Japanese are so fit
with a diet light on the dairy.
Life has to be enjoyed, however.
In this respect, the spicy and savory from Japan rocks.
Pepper, sesame, lemony, not too hot -
all in one bite.
It's this.
Made by a business established in 1704.