THIS IS AN ARCHIVE OF EVERYTHING KIOSK HAS COLLECTED. TO MEET THE DIGITAL, WE HAVE A PHYSICAL, CURRENTLY IN STORAGE IN NEW YORK. NOTHING YOU SEE HERE IS FOR SALE. PLEASE USE AS A REFERENCE AND AN INSPIRATION AND PLEASE WRITE US IF YOU HAVE ANY QUESTIONS OR INFORMATION TO SHARE.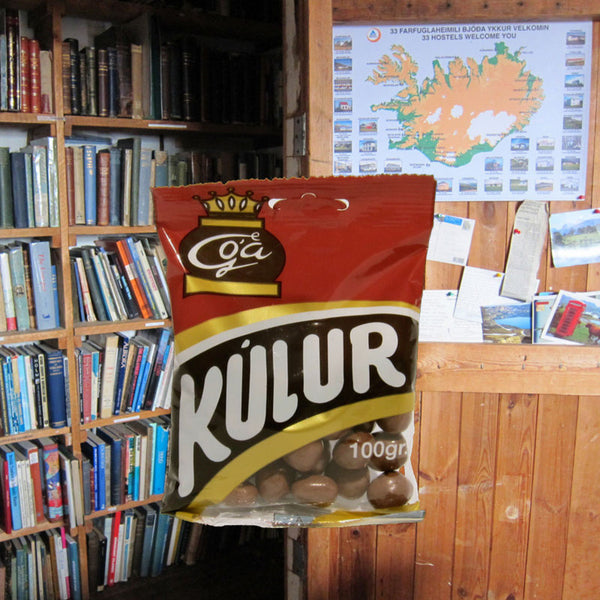 Kulur Caramel
100 g.
Cocoa Butter, Cocoa Liquor, Sugar, Milk, Milk Powder, Glucose, Hydrogenated Vegetable Fat, Soya Lecithin, Salt & Vanillin (could contain traces of hazelnuts, almonds, and coconuts)
ICELAND
Kulur: caramel wrapped in a delicate layer of soft chocolate made of milk from Icelandic cows. If you dare to compare this to a Milk Dud, you're in trouble. The quality of the Kulur goes beyond. The other day when we were organizing the stock in the closet I had a complete sugar low. It was a freaky, sweaty, shaky moment. I think being surrounded by so much sugar and chocolate made my body panic or cry for some more. Just before passing out, I ripped open a pack of Kulur. As the floor was getting closer and closer, I poured a bunch down into my mouth, down the hatch. It saved me.