THIS IS AN ARCHIVE OF EVERYTHING KIOSK HAS COLLECTED. TO MEET THE DIGITAL, WE HAVE A PHYSICAL, CURRENTLY IN STORAGE IN NEW YORK. NOTHING YOU SEE HERE IS FOR SALE. PLEASE USE AS A REFERENCE AND AN INSPIRATION AND PLEASE WRITE US IF YOU HAVE ANY QUESTIONS OR INFORMATION TO SHARE.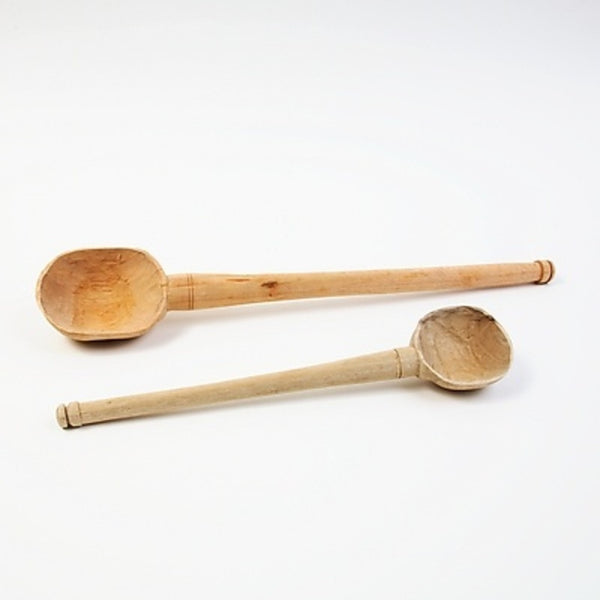 Kitchen Spoons
Small: 12" Large: 16"
Unfinished Wood
MEXICO
Totally basic and just the way I like it. I first saw these in the kitchen of the president of the region near Cuetzalan. How we wound up in the kitchen was another story: it was thanks to an interesting and tireless textile documenter called Robert Freud; gracias for the trip north, Bob. I found their simplicity really appealing and luckily was able to purchase some in the market the following Saturday. Over the years I have had a hard time finding wooden spoons that actually work. Generally they are quite shallow, look nice, and are good for stirring, but never hold anything. These two, on the other hand, get the job done.