THIS IS AN ARCHIVE OF EVERYTHING KIOSK HAS COLLECTED. TO MEET THE DIGITAL, WE HAVE A PHYSICAL, CURRENTLY IN STORAGE IN NEW YORK. NOTHING YOU SEE HERE IS FOR SALE. PLEASE USE AS A REFERENCE AND AN INSPIRATION AND PLEASE WRITE US IF YOU HAVE ANY QUESTIONS OR INFORMATION TO SHARE.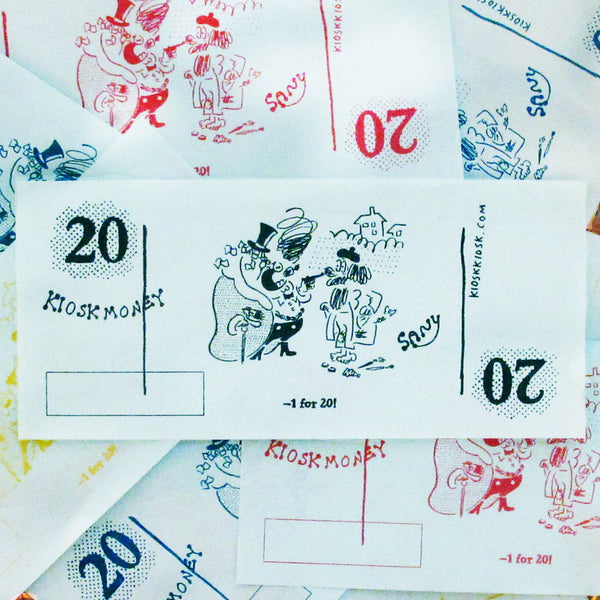 KIOSK MONEY $20
Twenty Kiosks. Is 20 the new 5 or is it the new 1? Twenty goes a long way at KIOSK, you can purchase 5 things with a 20 at us! Inflation free? Is that possible? Give money instead of a gift certificate! Be different and support a shop you really like and show others the store too! Apparently at KIOSK they have an exchange rate of 1:1 with the US Dollar. How good!
Illustration by Samuel Nyholm / Sany.
Note: To have these shipped to somewhere other than your billing address, please jot the address to send to in the comments field during checkout and also let us know if you would like us to enclose a note!