THIS IS AN ARCHIVE OF EVERYTHING KIOSK HAS COLLECTED. TO MEET THE DIGITAL, WE HAVE A PHYSICAL, CURRENTLY IN STORAGE IN NEW YORK. NOTHING YOU SEE HERE IS FOR SALE. PLEASE USE AS A REFERENCE AND AN INSPIRATION AND PLEASE WRITE US IF YOU HAVE ANY QUESTIONS OR INFORMATION TO SHARE.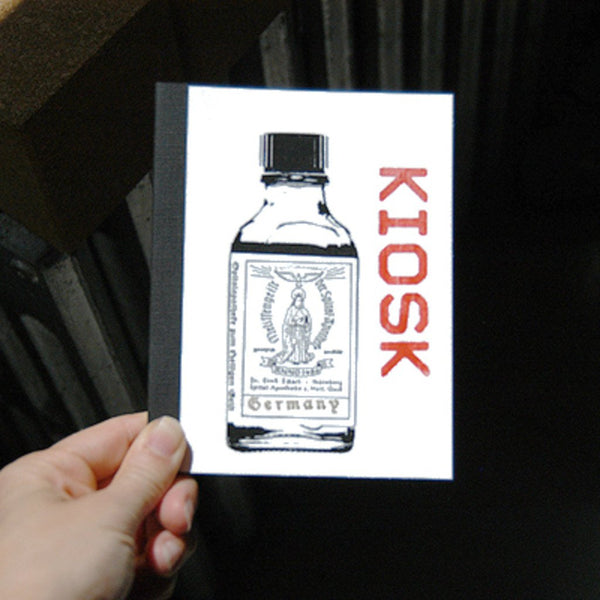 Kiosk Book on Germany
5.5" x 4.25"
Paper
New York City
120 pages documenting the KIOSK Germany collection and our resources from the trip. The first in a series, we planned on making a book for every KIOSK collection. 100% self-published at the local copy shop, hand numbered and stamped, nothing fancy but a pretty good documentation of a place, people and things at this moment in time. If you like KIOSK you'll like the book! Money Back Guarantee if you are not 100% satisfied and unlike PayPal we don't charge you for the guarantee! FROM 2007!