THIS IS AN ARCHIVE OF EVERYTHING KIOSK HAS COLLECTED. TO MEET THE DIGITAL, WE HAVE A PHYSICAL, CURRENTLY IN STORAGE IN NEW YORK. NOTHING YOU SEE HERE IS FOR SALE. PLEASE USE AS A REFERENCE AND AN INSPIRATION AND PLEASE WRITE US IF YOU HAVE ANY QUESTIONS OR INFORMATION TO SHARE.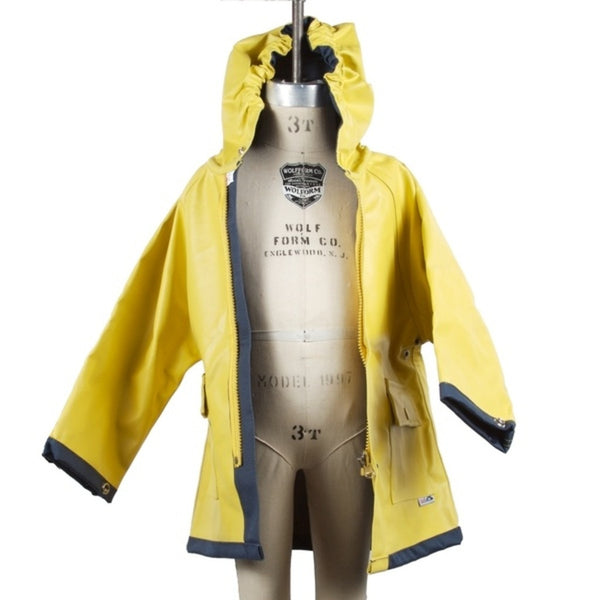 Kids Yellow Raincoat
Sizes vary
Rubber & Coated Cotton
GERMANY

Forgive me, for I am American and my geography is horrible but until I traveled Germany I always forgot Germany has a coast, in the north! Yes, they do! This fisherman's raincoat is made in the north for practical use, stylish yes, designer no! Reversible so you can have a yellow day and a blue day! Heavy-duty! Good if you get lost in the city then your mom can find you. Since 1965 this raincoat has been made in Ostfriesland, the region in the north west of Germany on the Northsea. It is 100% waterproof.