THIS IS AN ARCHIVE OF EVERYTHING KIOSK HAS COLLECTED. TO MEET THE DIGITAL, WE HAVE A PHYSICAL, CURRENTLY IN STORAGE IN NEW YORK. NOTHING YOU SEE HERE IS FOR SALE. PLEASE USE AS A REFERENCE AND AN INSPIRATION AND PLEASE WRITE US IF YOU HAVE ANY QUESTIONS OR INFORMATION TO SHARE.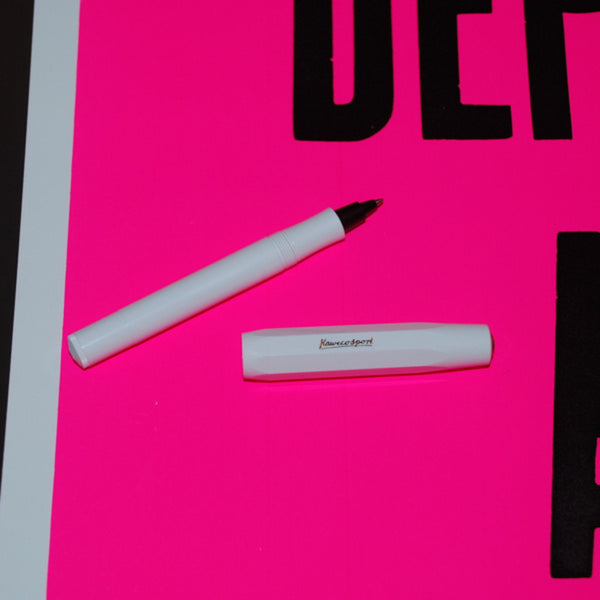 Kaweco Rollerball Pen
.5"ø x 4"
Plastic & Metal
GERMANY
Kaweco was founded in the 1890s in Heidelberg, Germany. The Kaweco Sport Pen was developed in the mid-1920s as a pen for ladies, officers, and sportspersons. The Sport was suited to sport, service, and social dress, due to its compact size and its ability to tuck conveniently into a pocket. I carry one in my purse. It looks very professional, and I feel like a reporter on an adventure in the 1920s. It is endlessly refillable with standard ink cartridges. Less waste is good stuff! Each pen comes with one blue ink cartridge. Refills can be purchased at a good stationary supply and drug stores.