THIS IS AN ARCHIVE OF EVERYTHING KIOSK HAS COLLECTED. TO MEET THE DIGITAL, WE HAVE A PHYSICAL, CURRENTLY IN STORAGE IN NEW YORK. NOTHING YOU SEE HERE IS FOR SALE. PLEASE USE AS A REFERENCE AND AN INSPIRATION AND PLEASE WRITE US IF YOU HAVE ANY QUESTIONS OR INFORMATION TO SHARE.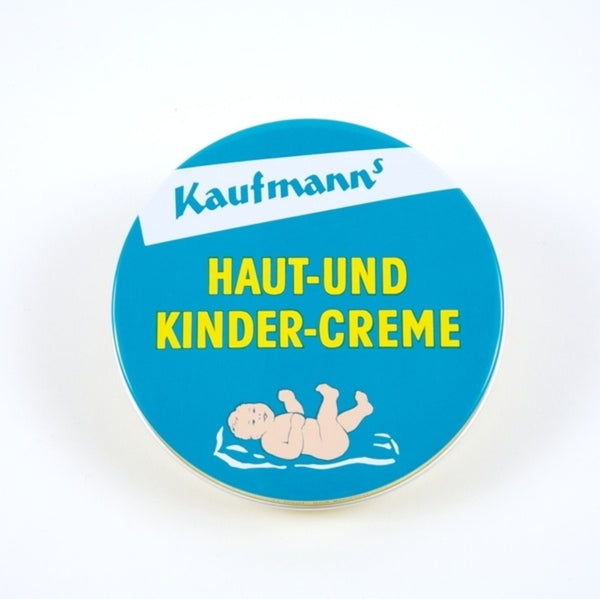 Kaufmann's Creme
3.5 "ø x .5"
Petrolium, Lanolin, Zinc Oxide & Natural Oils
GERMANY

Want hands like a baby's butt? Forty years of experience has Given the Kaufmann team the knowledge to formulate a cream with no equal. Here is what some of Their customers have to say - let them be the judge! "First I would like to say a big praise for your children Cream It is a product that is very versatile and I buy for about 20 years.." - And - "For a long time I buy businessman children cream and am never disappointed at this time. "- and -" My skin is very sensitive to any and everything ... Because me the smell liked it so much, I have tested the cream once at the hands I.. am so excited that I use the cream all over your body. "