THIS IS AN ARCHIVE OF EVERYTHING KIOSK HAS COLLECTED. TO MEET THE DIGITAL, WE HAVE A PHYSICAL, CURRENTLY IN STORAGE IN NEW YORK. NOTHING YOU SEE HERE IS FOR SALE. PLEASE USE AS A REFERENCE AND AN INSPIRATION AND PLEASE WRITE US IF YOU HAVE ANY QUESTIONS OR INFORMATION TO SHARE.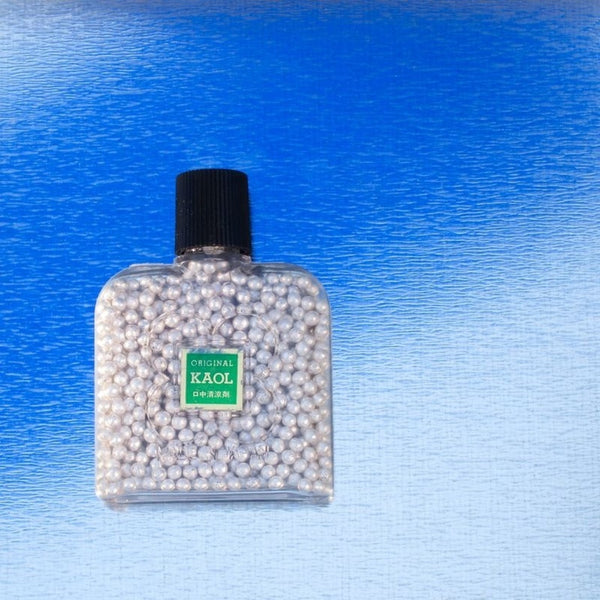 Kaol Mints
1.25" x 2.5", 14.5 g.
Licorice Root, Cinnamon Bark, Gambier, Ginger, Fennel, Clove, Menthol, Peppermint Oil & Saussurea Root
JAPAN
It's time to get refreshed
mentally and physically.
And you will either love this silver ball
called Kaol,
or you will hate it.
I love it;
this is why
we have it here
at KIOSK,
because mentally and physically,
we can all use some refreshment
from time to time.
When that time comes,
call Kaol.
Made since 1816.