THIS IS AN ARCHIVE OF EVERYTHING KIOSK HAS COLLECTED. TO MEET THE DIGITAL, WE HAVE A PHYSICAL, CURRENTLY IN STORAGE IN NEW YORK. NOTHING YOU SEE HERE IS FOR SALE. PLEASE USE AS A REFERENCE AND AN INSPIRATION AND PLEASE WRITE US IF YOU HAVE ANY QUESTIONS OR INFORMATION TO SHARE.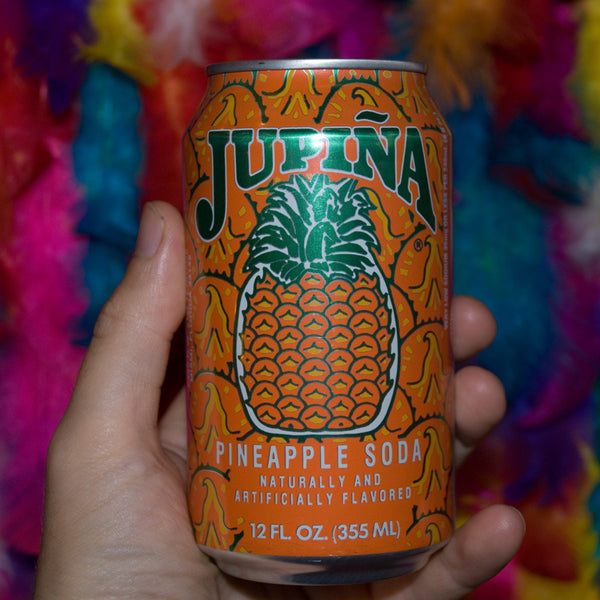 Jupina Soda
12 fl oz.
Carbonated Water, Sugar, Corn Sweetners, Natural & Artificial Color & Flavor, & Citric Acid, Preserved with Sodium Benzoate
USA
Everyone told us to go to Little Havana when in Miami and, of course, we went. We arrived by lunchtime, tired and thirsty, so we took to one of the local eateries to try their grub. Tasty, yes, very, but what set us off was their sugar-loaded sodas. Later in the day, we both realized we couldn't throw our cans away - they just looked too nice in the car. We brought some with us for you too. Pineapple flavor.