THIS IS AN ARCHIVE OF EVERYTHING KIOSK HAS COLLECTED. TO MEET THE DIGITAL, WE HAVE A PHYSICAL, CURRENTLY IN STORAGE IN NEW YORK. NOTHING YOU SEE HERE IS FOR SALE. PLEASE USE AS A REFERENCE AND AN INSPIRATION AND PLEASE WRITE US IF YOU HAVE ANY QUESTIONS OR INFORMATION TO SHARE.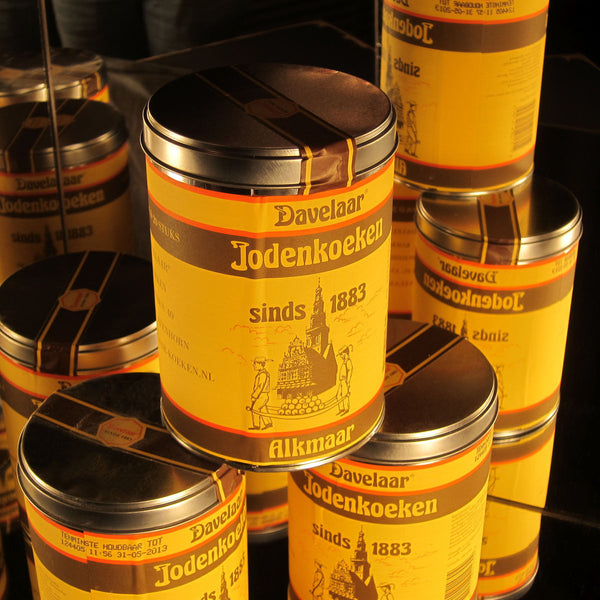 Jodenkoeken
6" x 4.5", 380 g.
Wheat Flour, Sugar, Vegetable Oils, Soy Flour, Baking Soda, Glucose, Citric Acid, Fructose, A & D vitamines, Wheat Starch & Potato Starch
THE NETHERLANDS
Delicious, buttery and crisp shortbread. First created by a baker outside Alkmaar. His product became well known once the business was sold in 1924 and the new owner made a very successful advertising campaign. Sometimes that is all it takes. In this particular case, the product was really good too. Translated as "Jew Cookie" the name has created a ruckus in the Netherlands from time to time. No one knows how the cookie got its name. One possibility is the recipe came from a Jewish family. Another is the originator of the cookie had the surname de Joode. Comes in a tin for freshness. The Dutch have a thing for foods in tins, good for reuse.