THIS IS AN ARCHIVE OF EVERYTHING KIOSK HAS COLLECTED. TO MEET THE DIGITAL, WE HAVE A PHYSICAL, CURRENTLY IN STORAGE IN NEW YORK. NOTHING YOU SEE HERE IS FOR SALE. PLEASE USE AS A REFERENCE AND AN INSPIRATION AND PLEASE WRITE US IF YOU HAVE ANY QUESTIONS OR INFORMATION TO SHARE.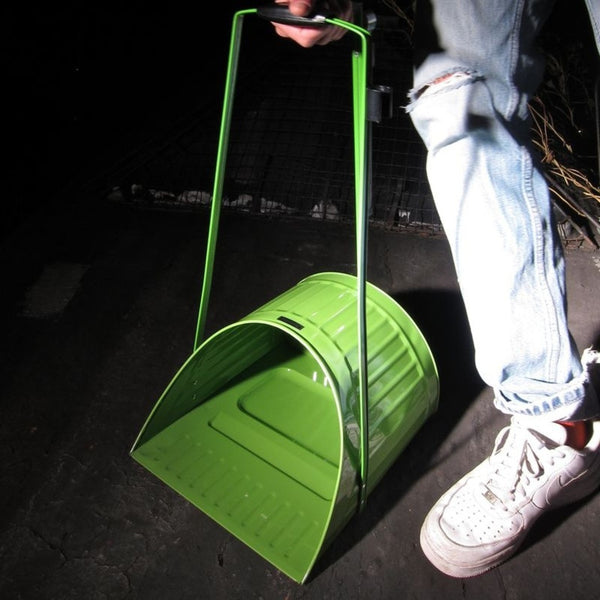 Japanese Street Dustpan
13" x 12" x 24"
Powder Coated Steel
JAPAN
All over Japan you will find this pan
it is called a "railroad dustpan"
as they are used in subway and train stations.
Yes, the name tells no lies,
this is where we saw them.
Now,
this one has been discontinued
so we are looking for a replacement.
But this green is very beautiful.
As progress marches on,
there will be less dustpans and men
and more machines.
Science fiction tells us this.