THIS IS AN ARCHIVE OF EVERYTHING KIOSK HAS COLLECTED. TO MEET THE DIGITAL, WE HAVE A PHYSICAL, CURRENTLY IN STORAGE IN NEW YORK. NOTHING YOU SEE HERE IS FOR SALE. PLEASE USE AS A REFERENCE AND AN INSPIRATION AND PLEASE WRITE US IF YOU HAVE ANY QUESTIONS OR INFORMATION TO SHARE.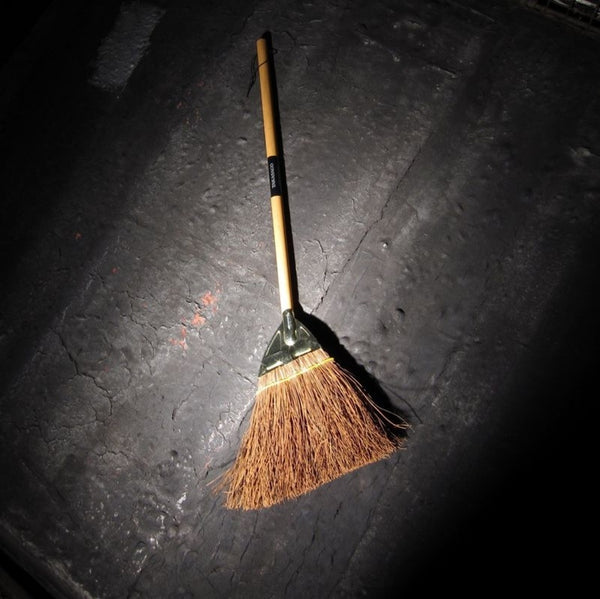 Japanese Street Broom
30" x 9"
Wood, Piassava Fiber, Wire & Plated Tin
JAPAN
Please note the length of this broom -
it is short!
Do you really need a long handle?
My opinion is yes, if you are sweeping a large area.
No, if you are doing a dainty zone.
In Japan, they are in a dainty zone.
Living in a city, we are dainty.
You people in the countryside do not attempt to sweep your mile-long drive
with this broom as you will miss dinner and we don't want to be responsible.
You know, it's a big sky vs. little sky kind of thing.