THIS IS AN ARCHIVE OF EVERYTHING KIOSK HAS COLLECTED. TO MEET THE DIGITAL, WE HAVE A PHYSICAL, CURRENTLY IN STORAGE IN NEW YORK. NOTHING YOU SEE HERE IS FOR SALE. PLEASE USE AS A REFERENCE AND AN INSPIRATION AND PLEASE WRITE US IF YOU HAVE ANY QUESTIONS OR INFORMATION TO SHARE.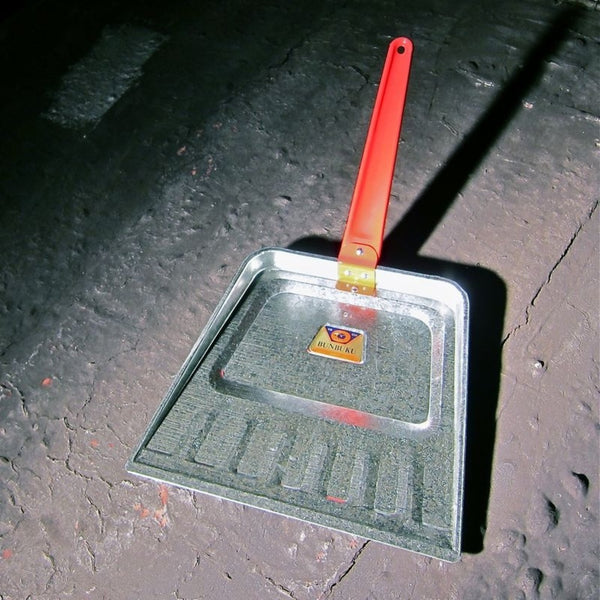 Japanese Hand Dustpan
17" x 11" x 6.5"
Tin: Both Galvanized & Powder Coated
JAPAN
It's not possible to say
there is a prettier dustpan.
Made since 1918,
it is now discontinued.
Note the hole in the handle
so it can be hung out of the way.
The angle of the pan is calculated.
The length of the handle means no stooping.
Better than cardboard.
I have seen dustpans come and go,
now it is sad to see this one leave us.
I will keep a stockpile
for my personal needs.