THIS IS AN ARCHIVE OF EVERYTHING KIOSK HAS COLLECTED. TO MEET THE DIGITAL, WE HAVE A PHYSICAL, CURRENTLY IN STORAGE IN NEW YORK. NOTHING YOU SEE HERE IS FOR SALE. PLEASE USE AS A REFERENCE AND AN INSPIRATION AND PLEASE WRITE US IF YOU HAVE ANY QUESTIONS OR INFORMATION TO SHARE.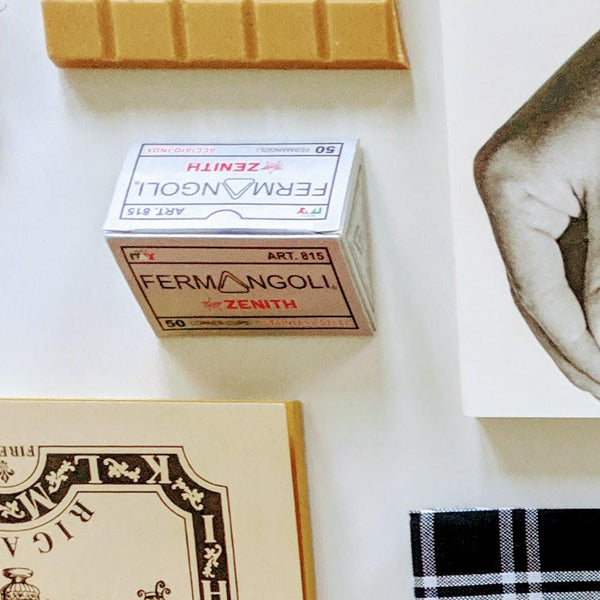 Fermangoli Paperclips
3/4" on each side
Steel 
ITALY

Remember the perfect Swedish paperclip, we introduced you to that in 2006. What if it was triangular? Would that make it more perfect? More of something for all people? More democratic, even socialist one could say. I honestly don't know, but sometimes when I'm tired of being square (or rectangular) I find solace in seeing my wad of paper from - or even with - a different, fuller angle. Like 120º instead of just 90º. And the more shapely box on my desk is welcomed. Now my paperclip box stack looks like a house I could imagine living in. Brought to you by the same people who make the famous Zenith stapler.