THIS IS AN ARCHIVE OF EVERYTHING KIOSK HAS COLLECTED. TO MEET THE DIGITAL, WE HAVE A PHYSICAL, CURRENTLY IN STORAGE IN NEW YORK. NOTHING YOU SEE HERE IS FOR SALE. PLEASE USE AS A REFERENCE AND AN INSPIRATION AND PLEASE WRITE US IF YOU HAVE ANY QUESTIONS OR INFORMATION TO SHARE.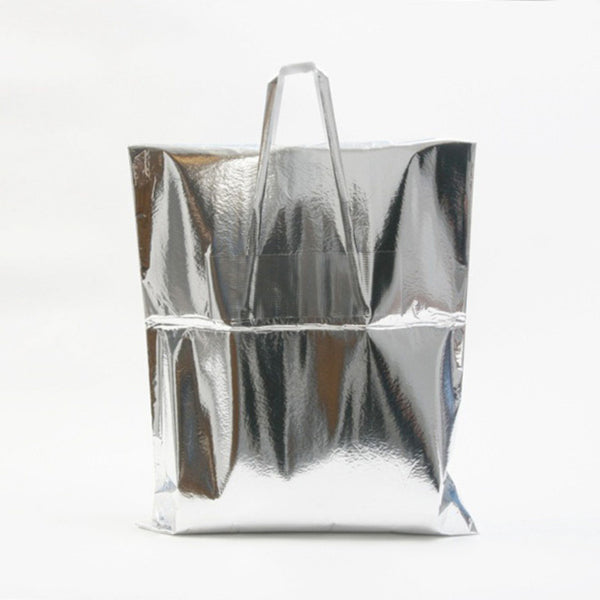 Insulated Hot / Cold Bag
13" x 9"
Foiled Plastic
JAPAN
Cool, flashy, silver thermal bags - another example of how something normally, mundane and unnoticeable can be turned into something glamorous and beautiful. Great for carrying ice cream and drinks (hot or cold), padded, which means they are good for wrapping fragile objects, or a quick way to wrap a gift. Alternative uses: great for camping, signaling a search-and-rescue plane, or blinding a bear who is coming just a little too close for comfort. Photographers, wrap your assistants in them - they make great human reflectors. Office workers: use it to catch a few rays at your desk. If that is not enough to make you want to buy a lifetime supply, they are manufactured by a 70-year-old man who has been in business for 40 years.